Sweet Darkness
By David Whyte (Please listen to the author reading this poem here)
When your eyes are tired
the world is tired also.
When your vision has gone,
no part of the world can find you.
Time to go into the dark
where the night has eyes
to recognize its own.
There you can be sure
you are not beyond love.
The dark will be your home
tonight.
The night will give you a horizon
further than you can see.
You must learn one thing.
The world was made to be free in.
Give up all the other worlds
except the one to which you belong.
Sometimes it takes darkness and the sweet
confinement of your aloneness
to learn
anything or anyone
that does not bring you alive
is too small for you.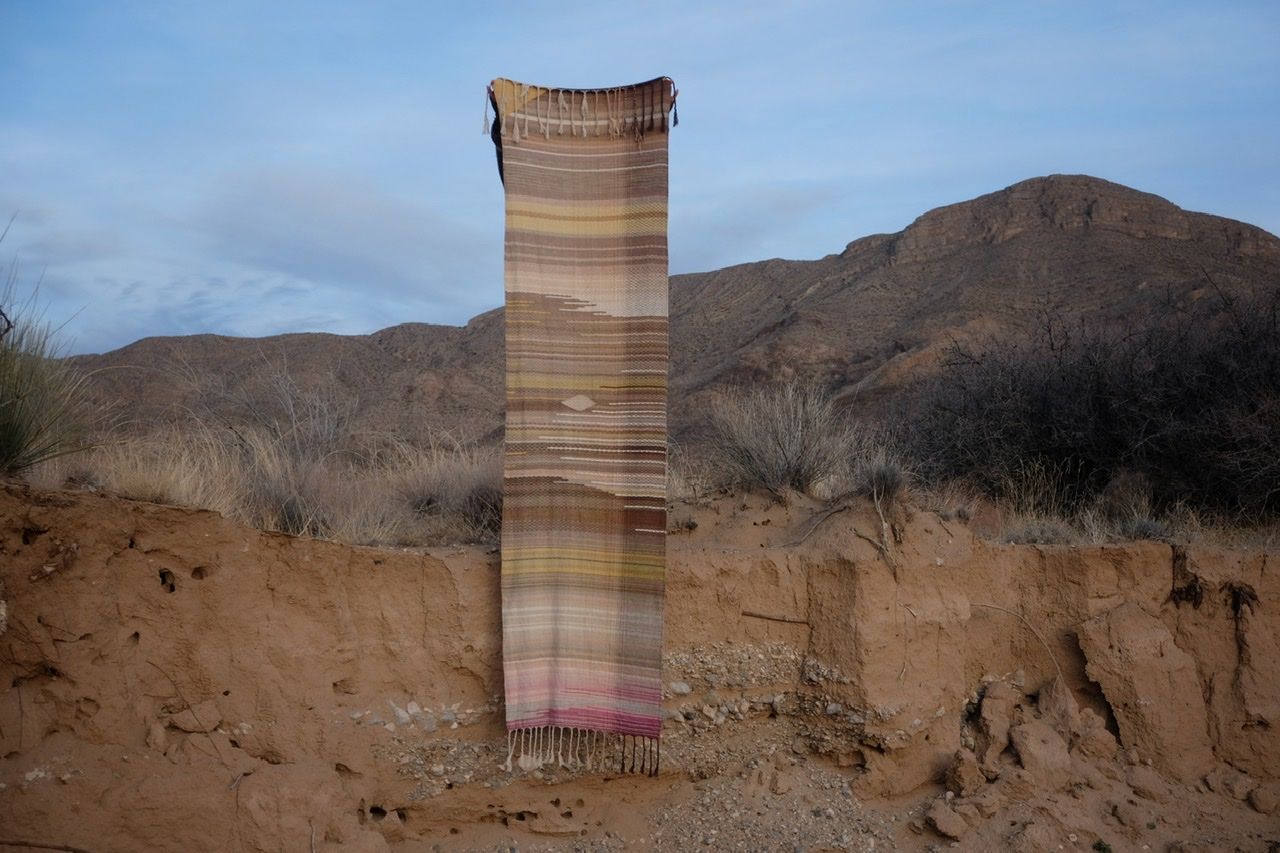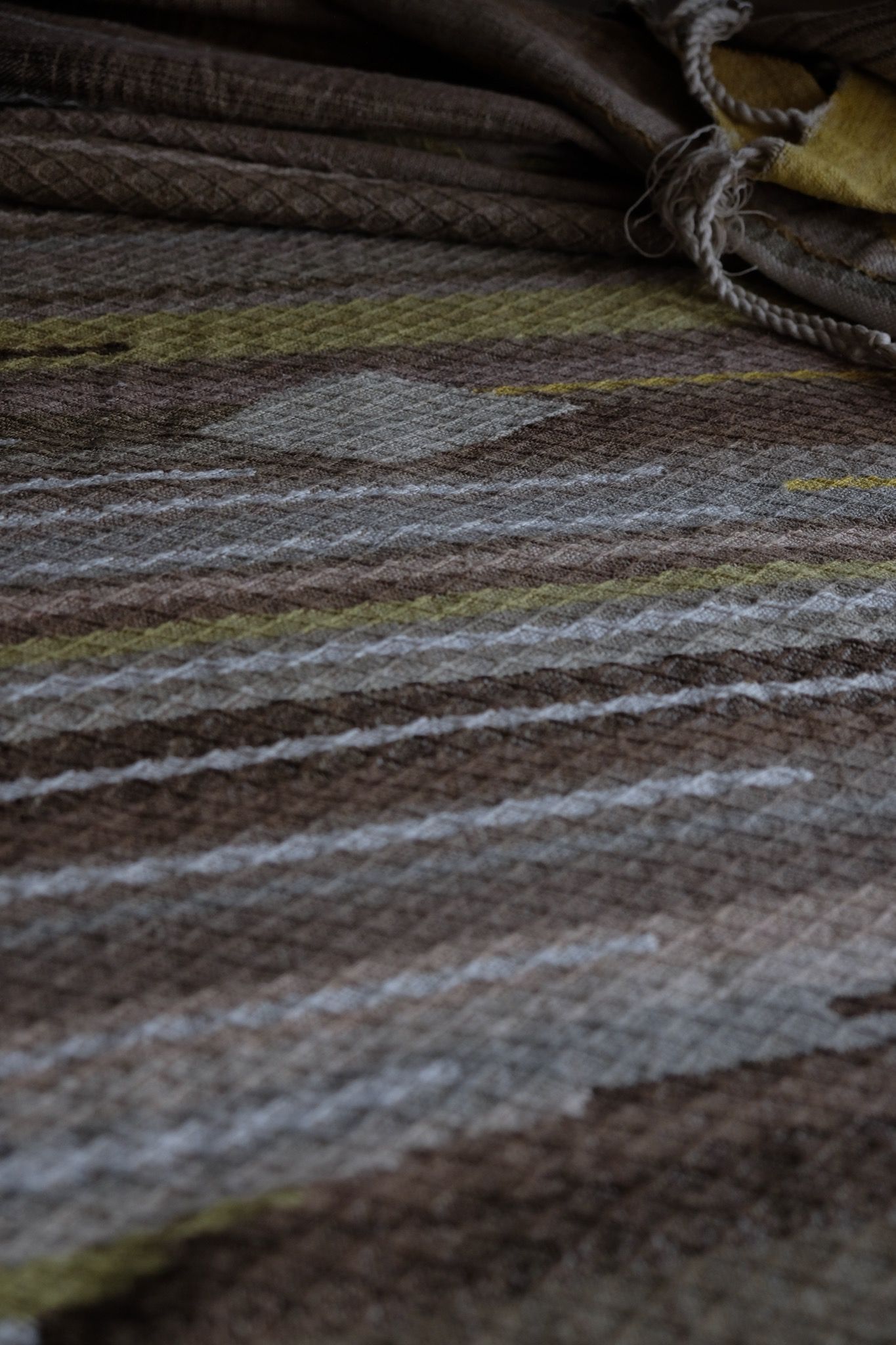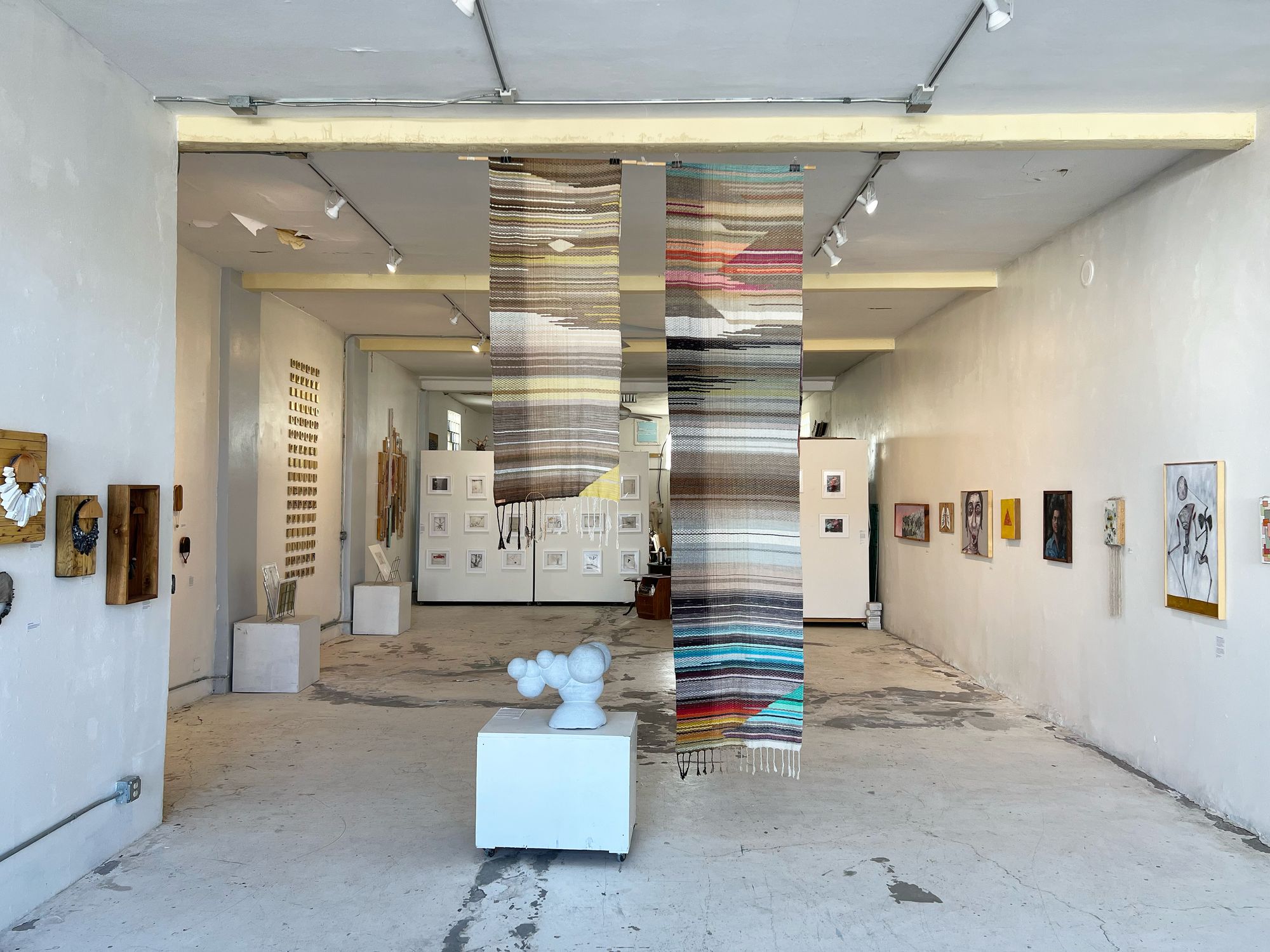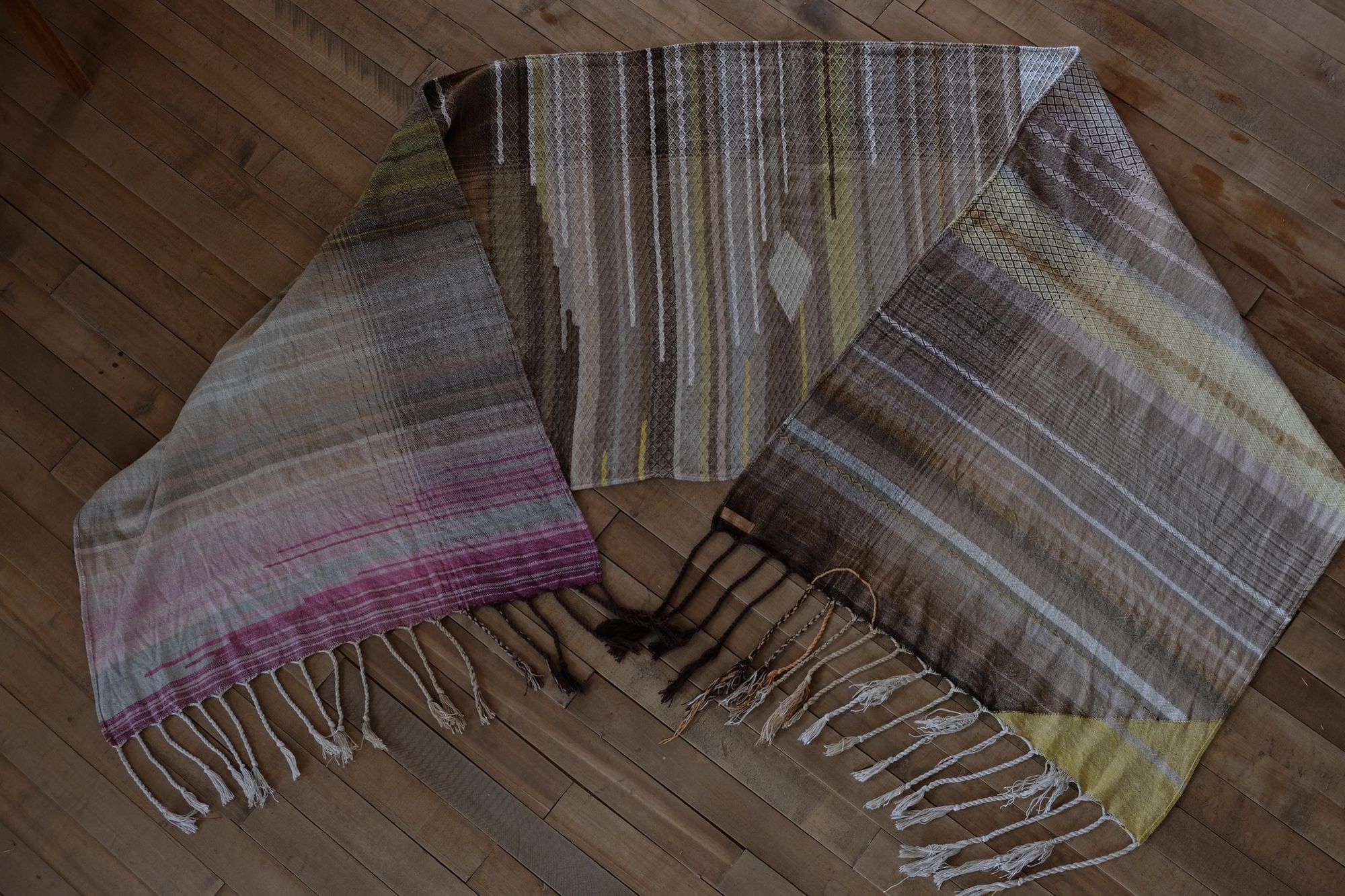 This piece was woven on a warp of organic cotton-linen with a weft of naturally dyed raw silk. It measures 2.8 meters with hand twined fringe on each end. This piece marks the transition from one warp to another, the fringe on one end bearing the knots to tell that tale. Each thread from the former tied into the later.