FOUR QUARTETS
T.S. Eliot
BURNT NORTON
(No. 1 of 'Four Quartets')
Time present and time past
Are both perhaps present in time future,
And time future contained in time past.
If all time is eternally present
All time is unredeemable.
What might have been is an abstraction
Remaining a perpetual possibility
Only in a world of speculation.
What might have been and what has been
Point to one end, which is always present.
Footfalls echo in the memory
Down the passage which we did not take
Towards the door we never opened
Into the rose-garden. My words echo
Thus, in your mind.
                             But to what purpose
Disturbing the dust on a bowl of rose-leaves
I do not know.
.....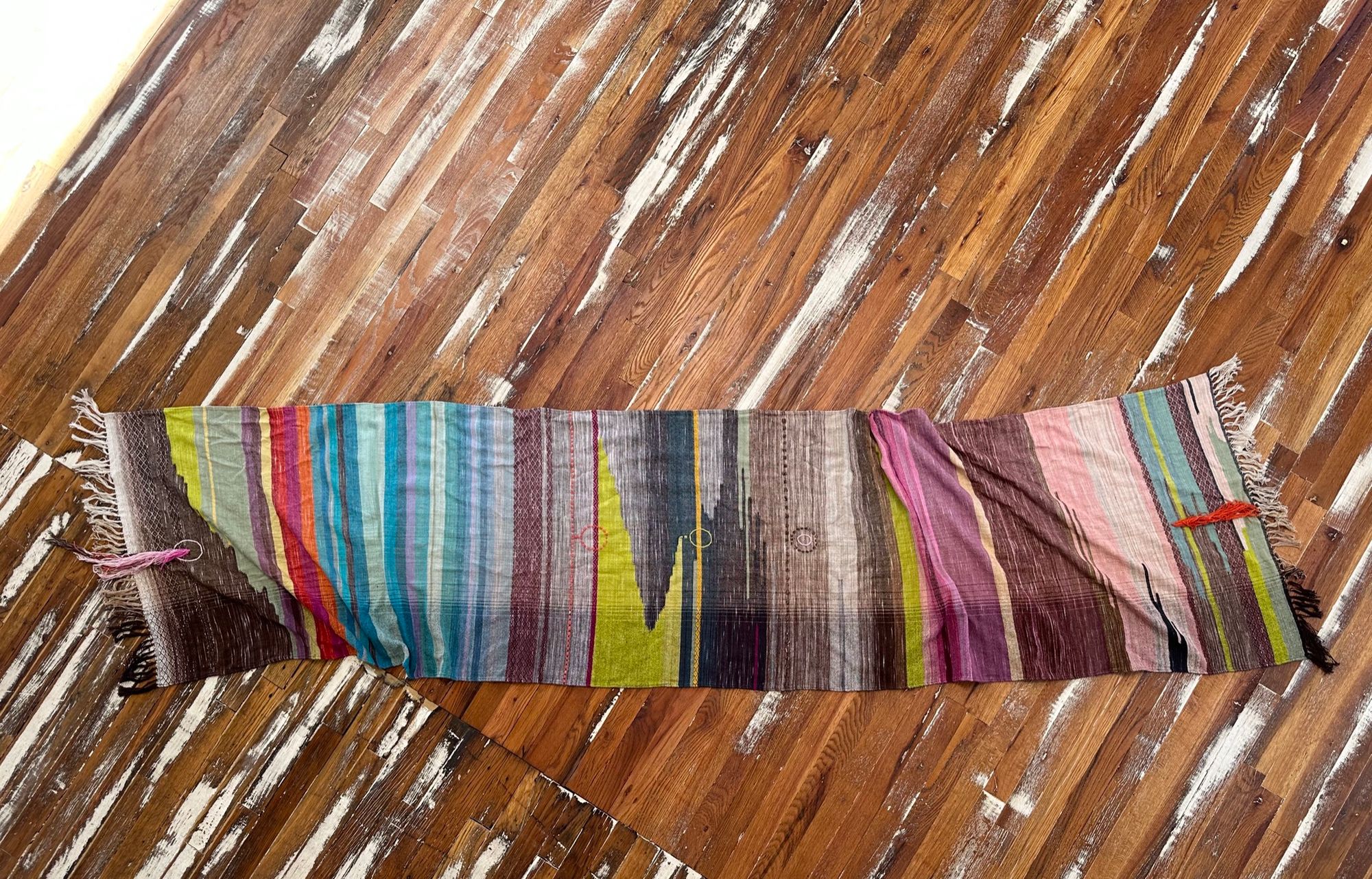 This piece was woven by me, here at my home-studio in Truth or Consequences, New Mexico on a warp of organic cotton-linen and a weft of hand dyed raw silk. It is 2.9 in length with extensive tapestry weaving throughout and hand tied fringe on each end.