A history of adornment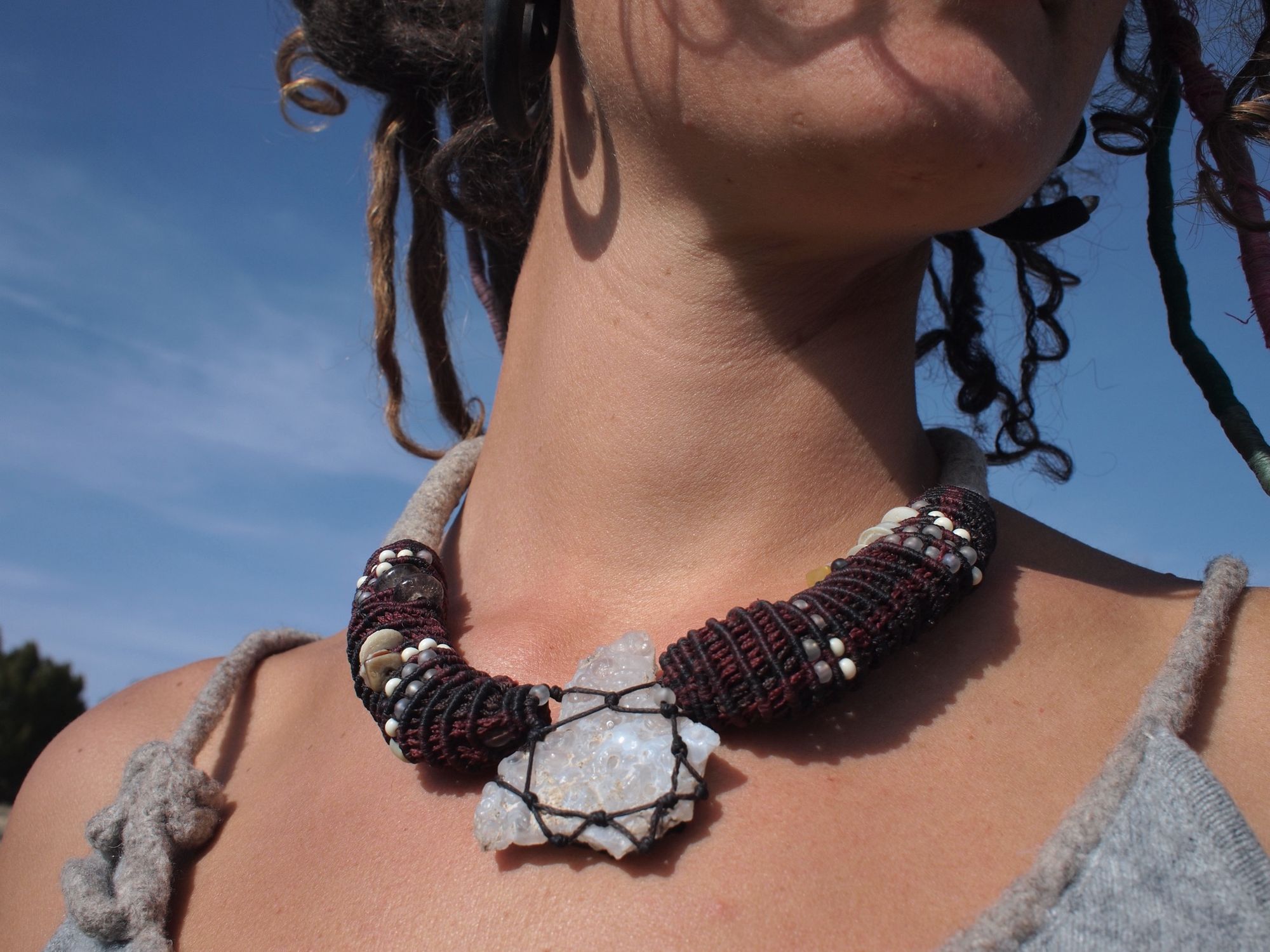 The necklace above is the third thing on ever sold on etsy. It was brought to life while we were living in our home-built camper, from a stone I found in the mountains. It grew directly from the earth through my hands, and was sent out into the world. Little did I know the trajectory of selling my creations via the internet would take my life. It still feels unfathomable. Im so grateful. This is the original text from my etsy listing:
This necklace is voluminous, but not heavy, delicate, but not fragile. Stunning, tribal, and slightly indescribable in it's substance.
I must admit I kinda marvel at this one...even though it came from my finger tips.   The tribal tubular macrame carries a crazy bubble crystal that I discovered in the mountains, and is followed by a merino felt back with my special pull-tie closure...so no matter how hard you dance it can never fall off.  Entwined within the macrame are African recycled glass beads, tiny antique shell buttons, shell, bone and glass beads.