This is a small collection of adornment made in July and the beginning of August.
Lost Coast Ocean Stone - At the heart of this piece is an ocean tumbled stone from the Lost Coast in California. Encasing the top is freedorm knotwork, hanging from this are stone beads of phantom quartz, jasper, rutilated qartz, tiger eye, chalcedony & agate. At the back are beads of   chalcedony, amazonite, phantom quartz,tiger eye, jasper and rutilated quartz. It measures 32 inches around.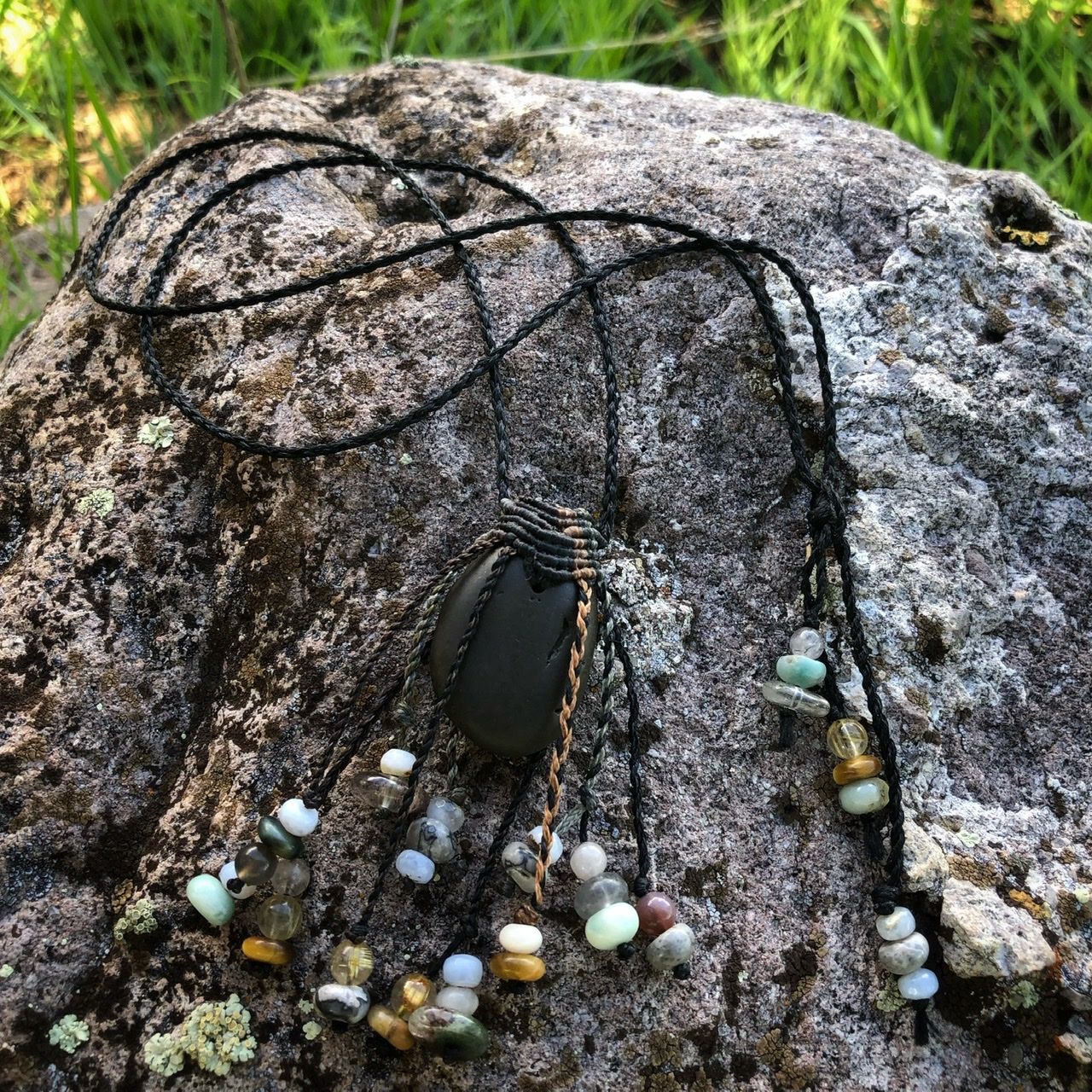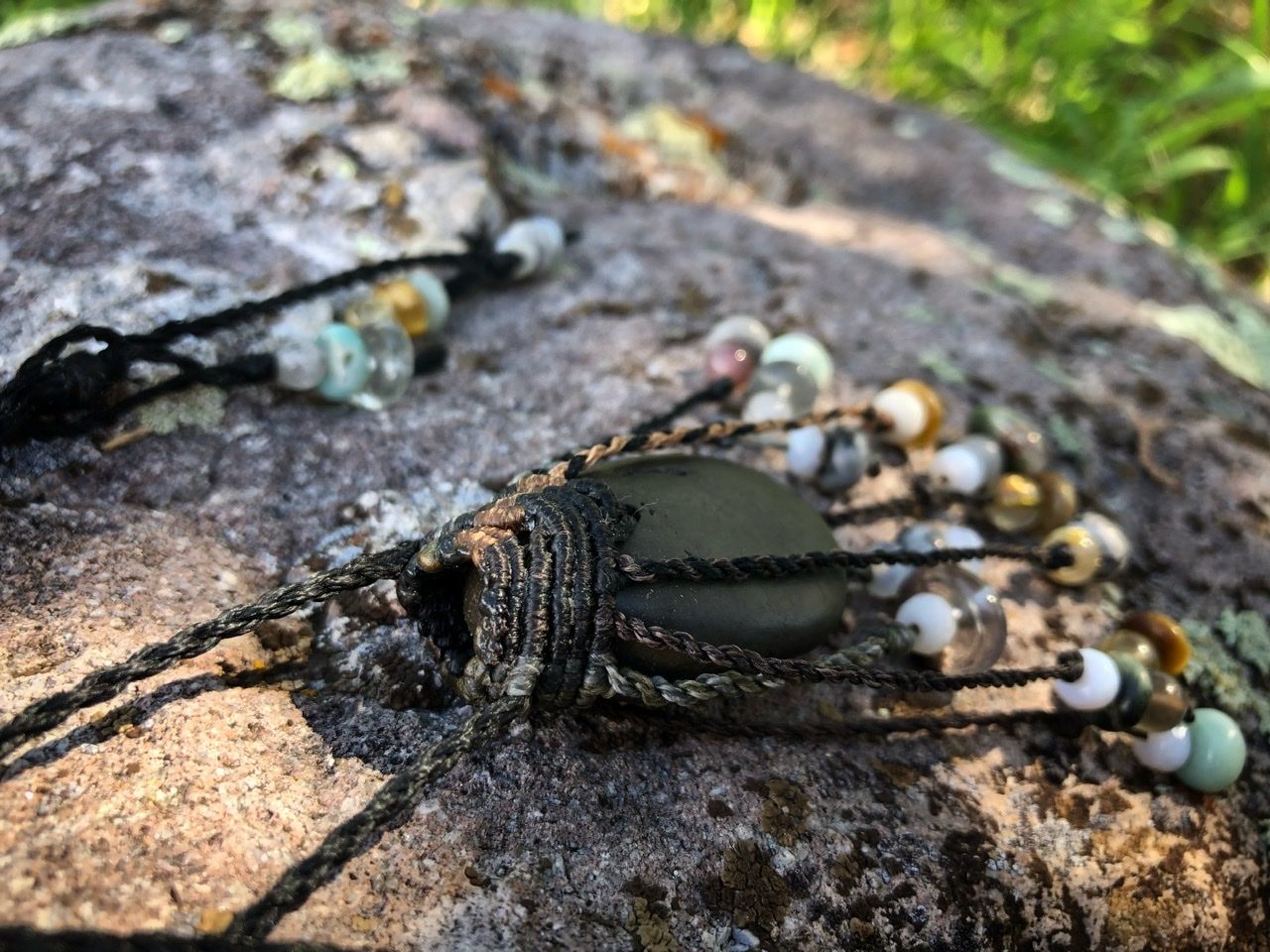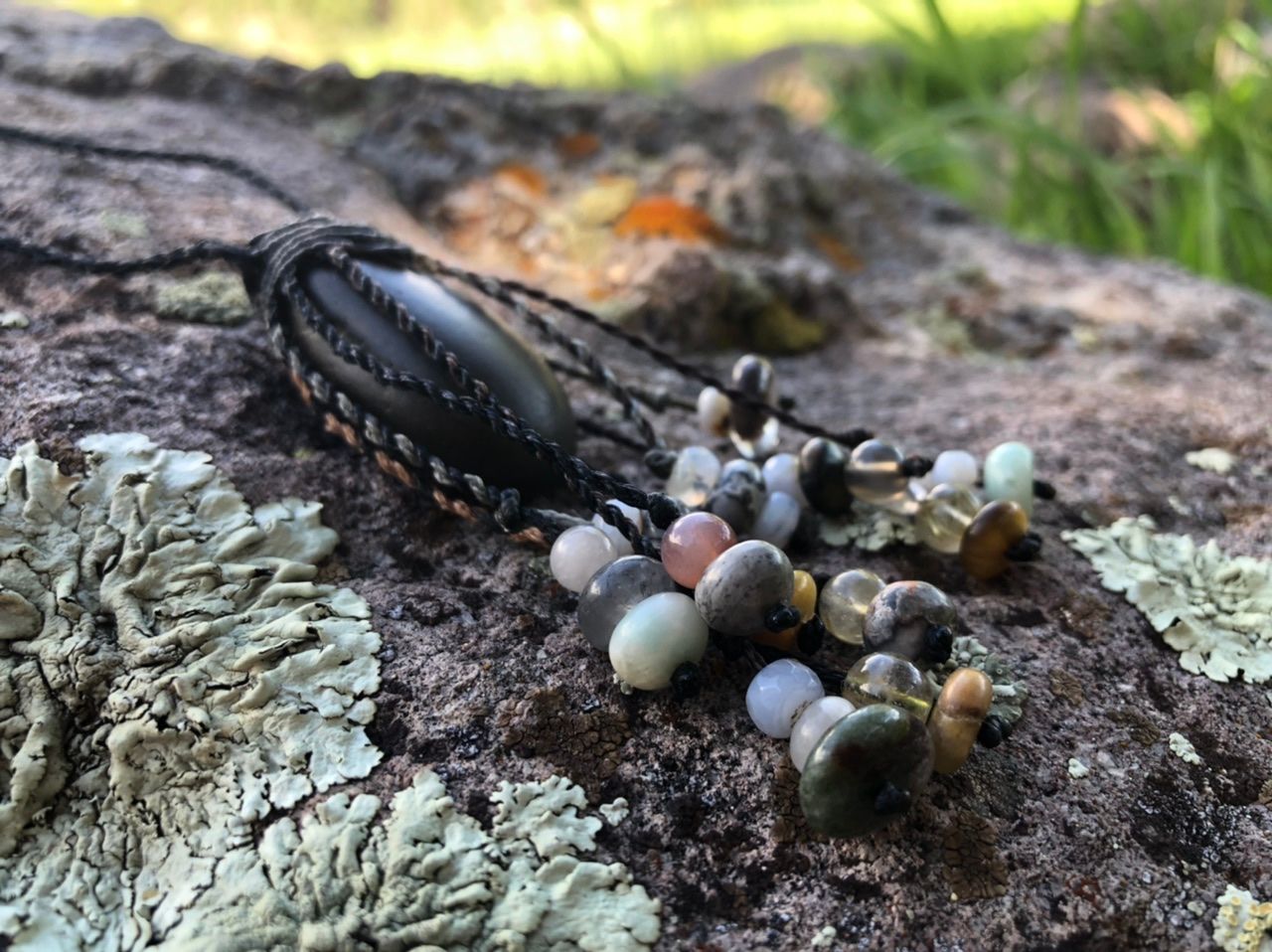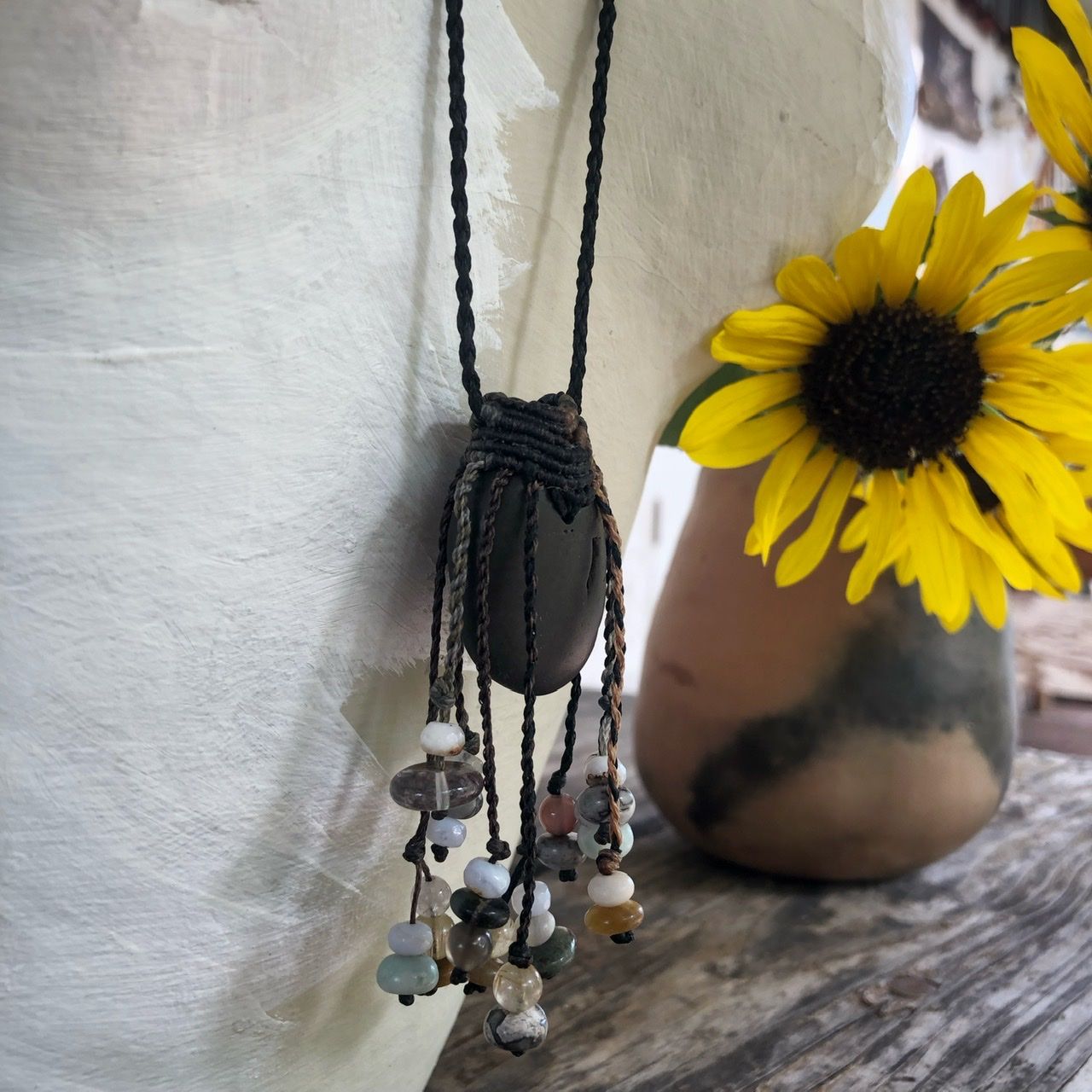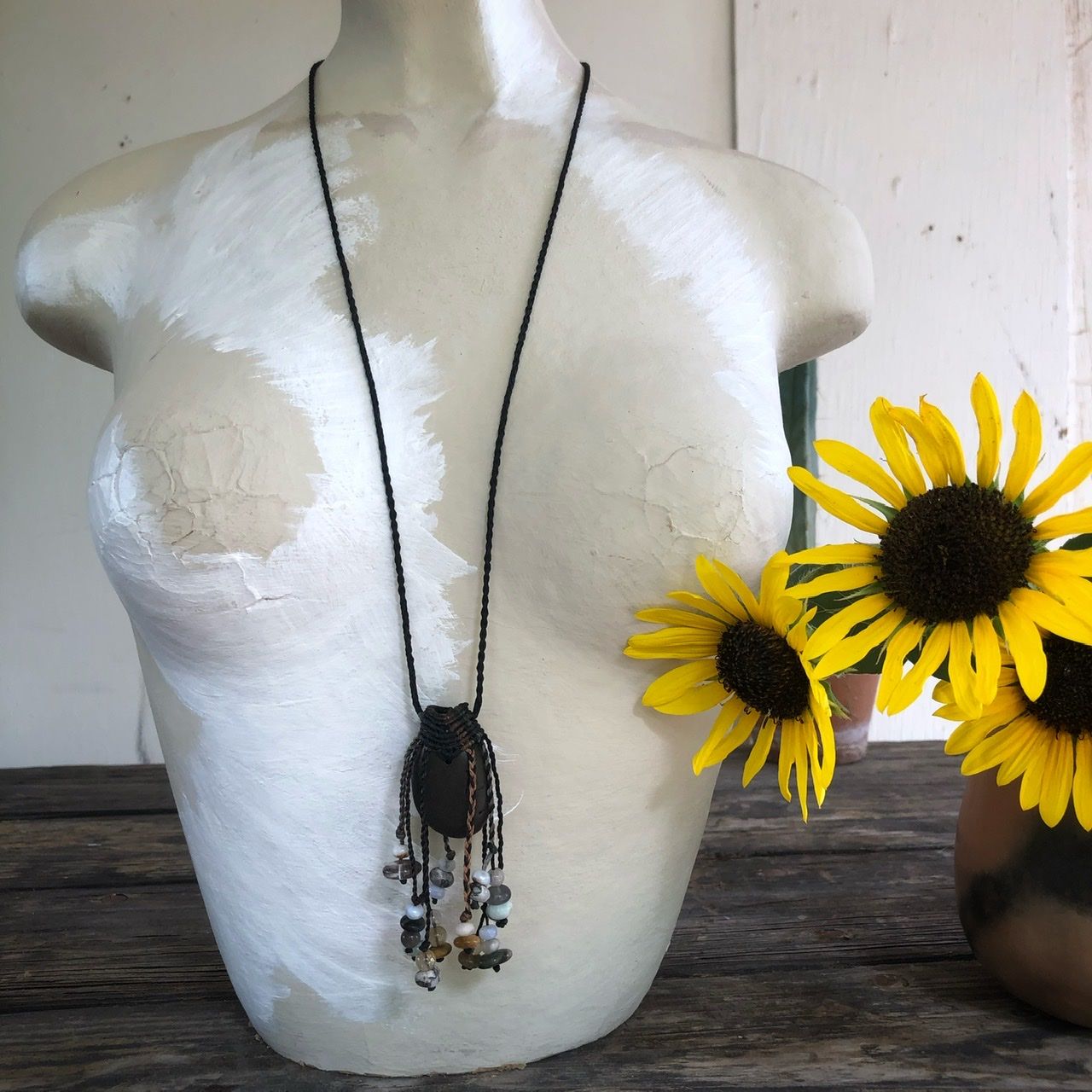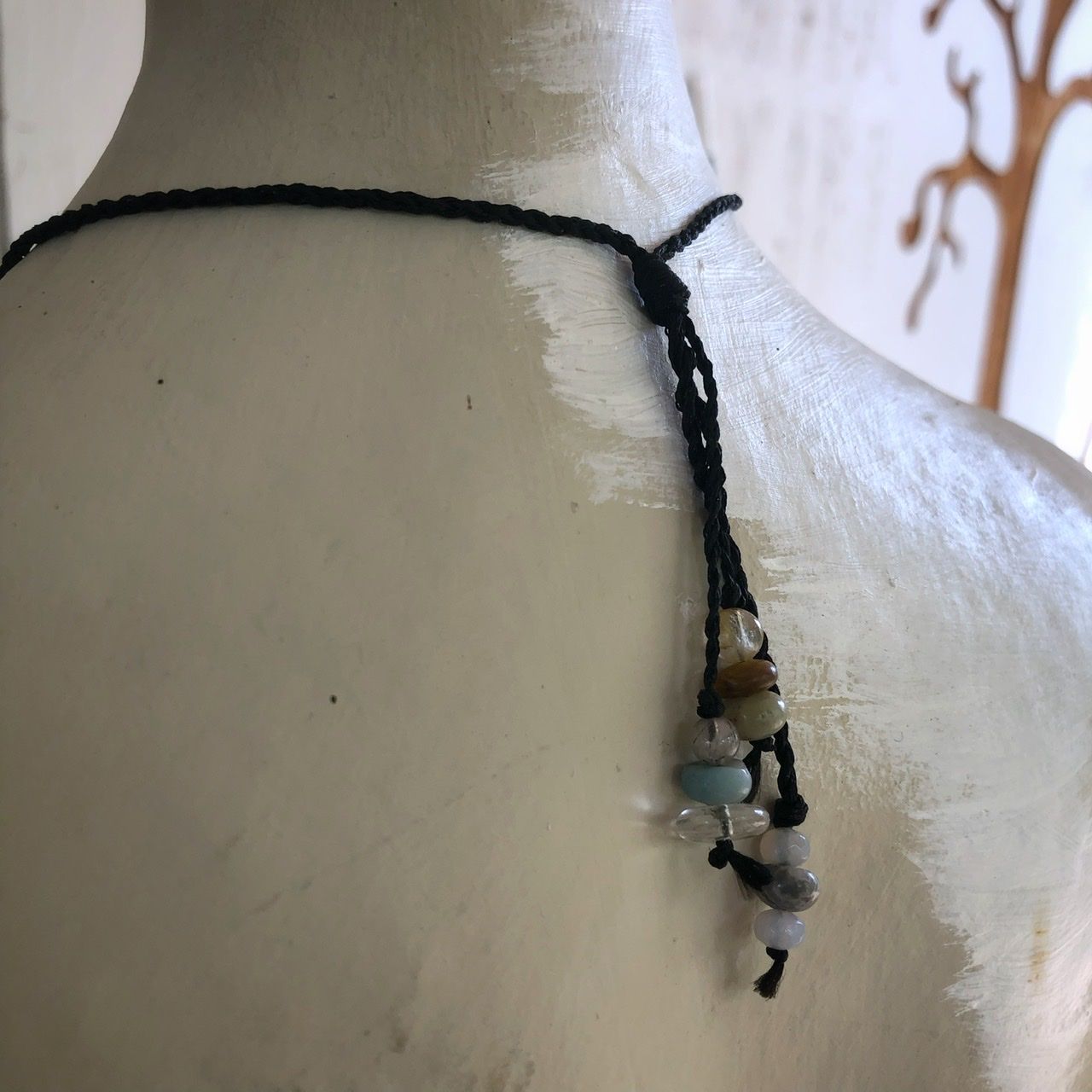 Tibetan Amethyst Assembly  - This piece was constructed around 11 pieces of Tibetan Amethyst that i drilled here at my home studio in New Mexico. In between these spectacular multi-terminated points are beads of amethyst and blue-black cat's eye. At the back is a sterling silver clasp.  It measures 19.5 inches around.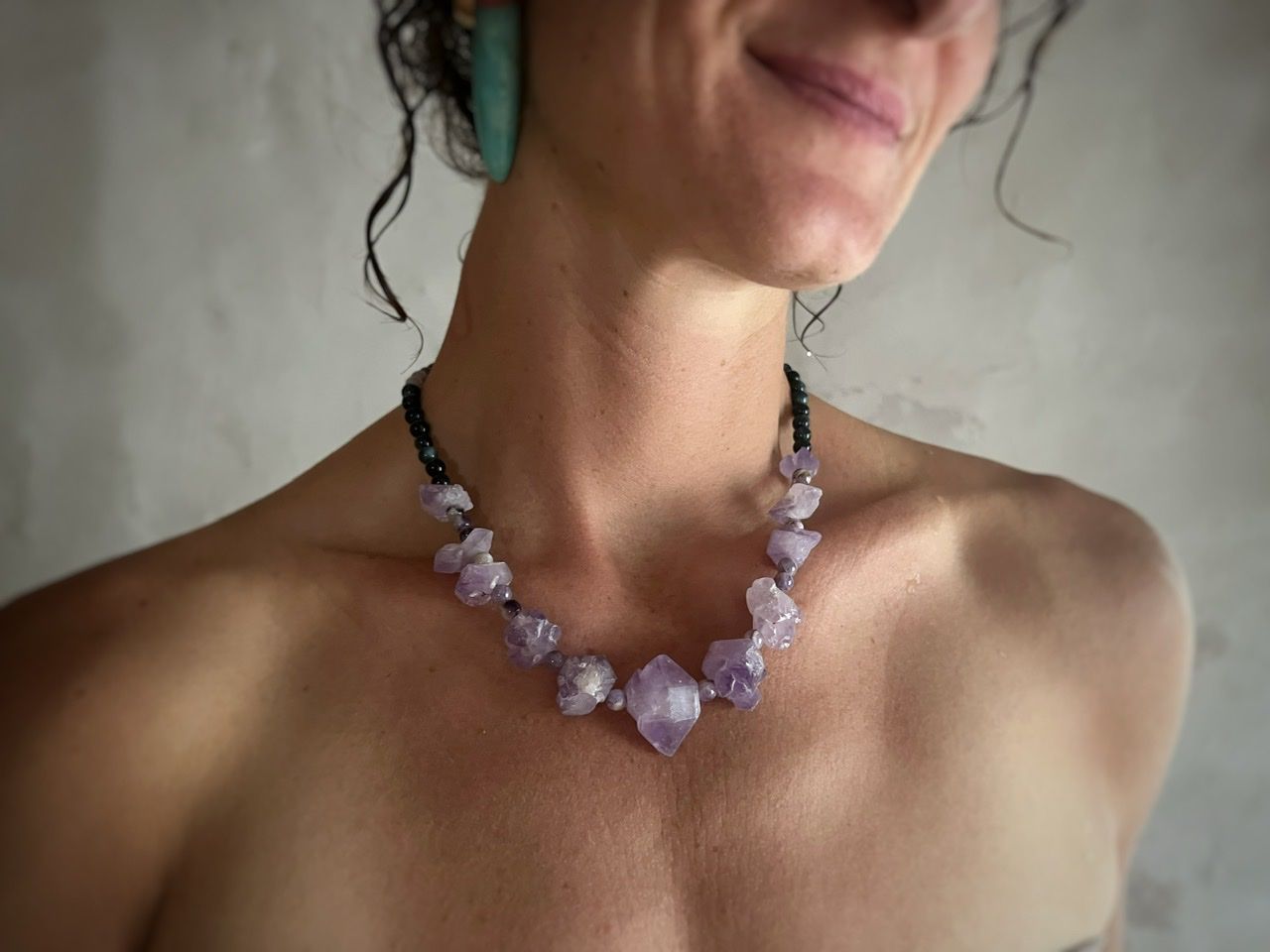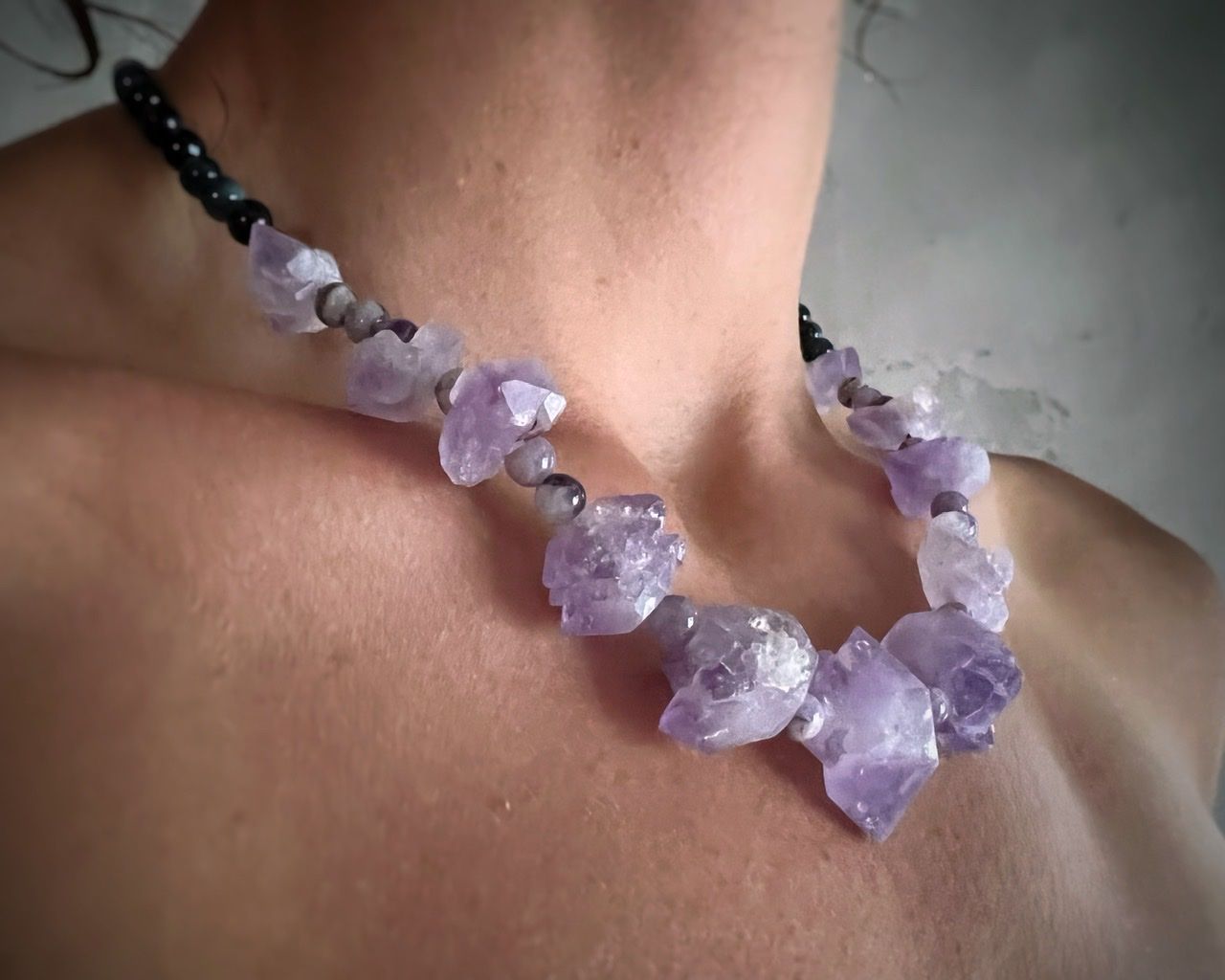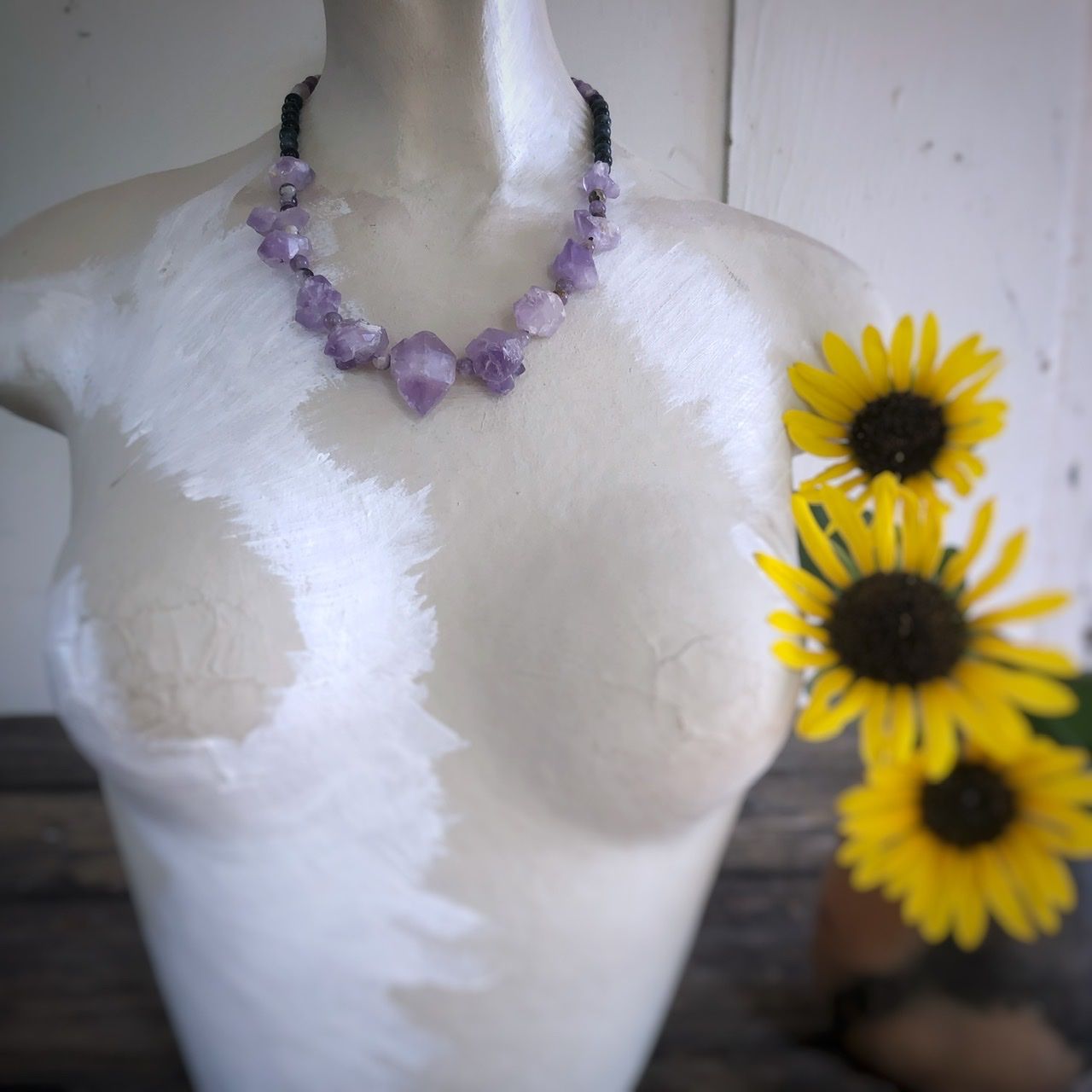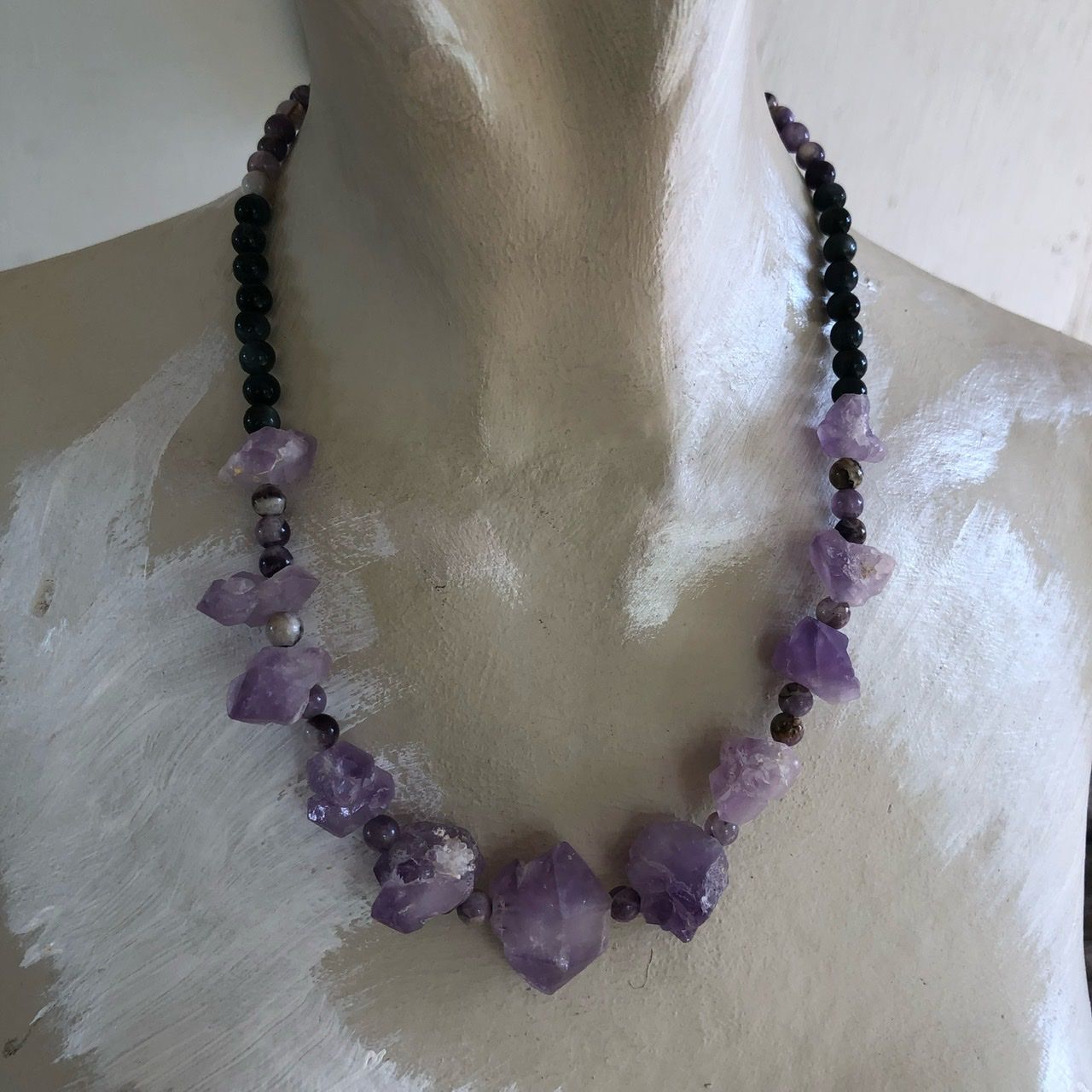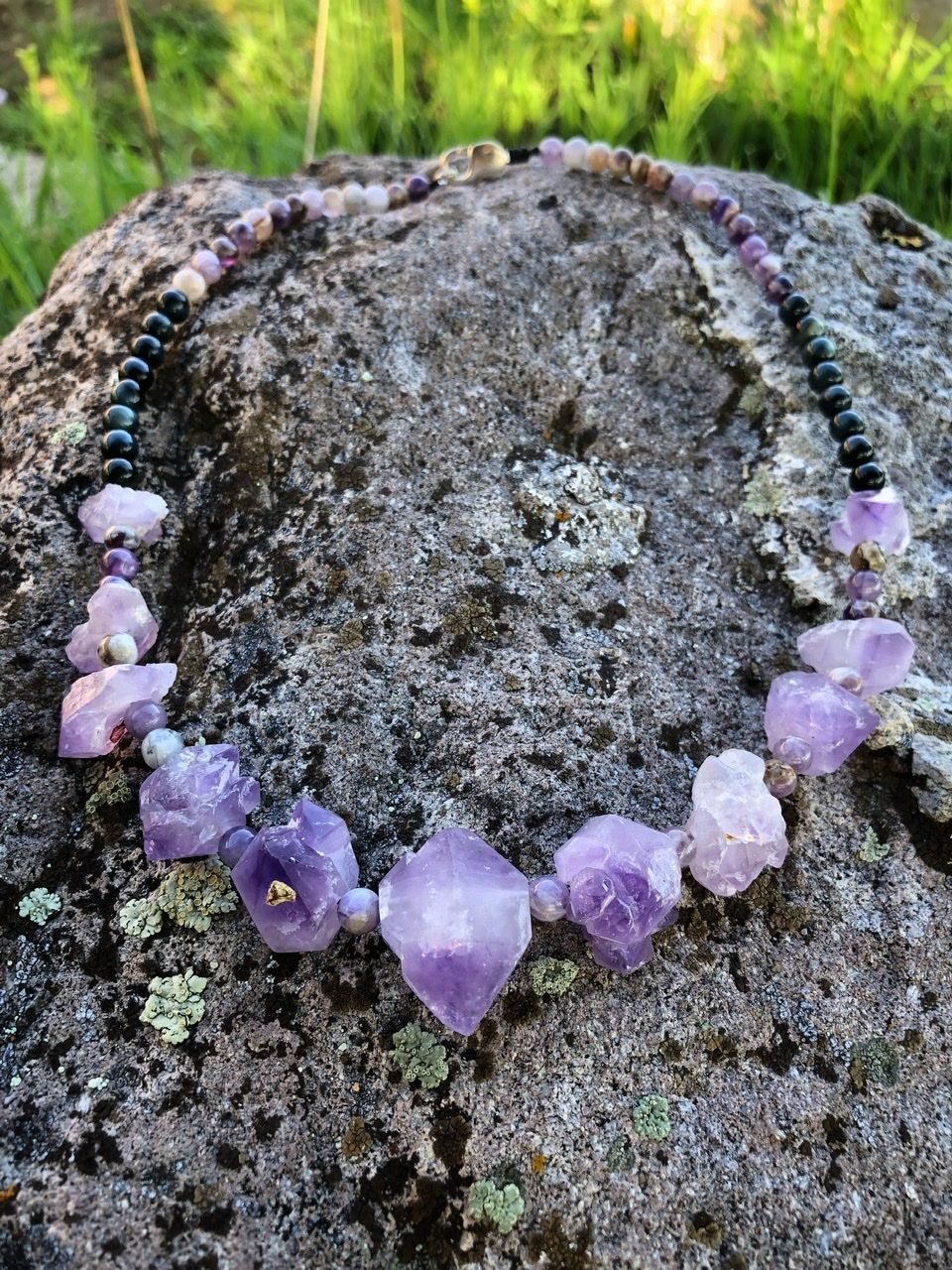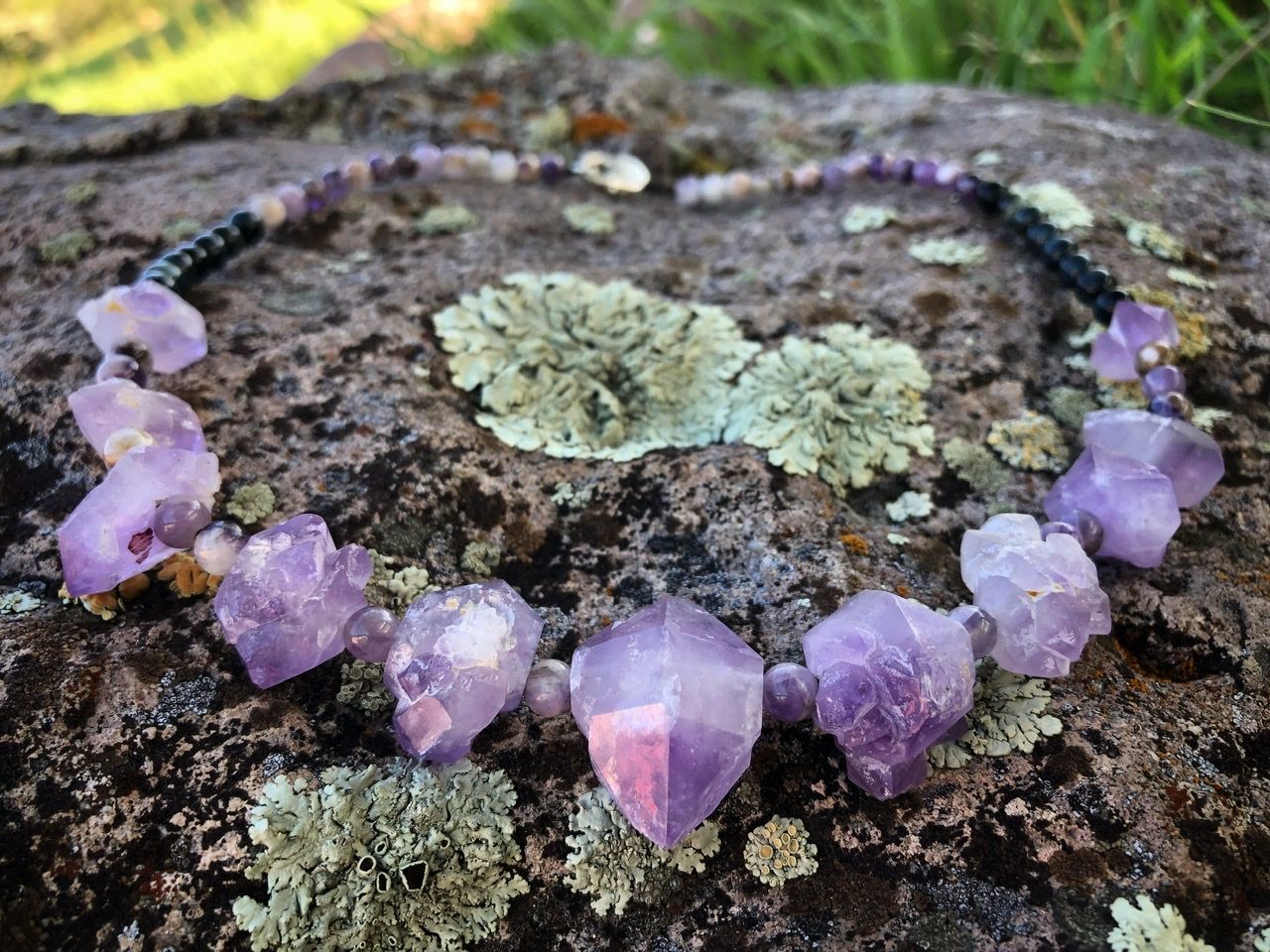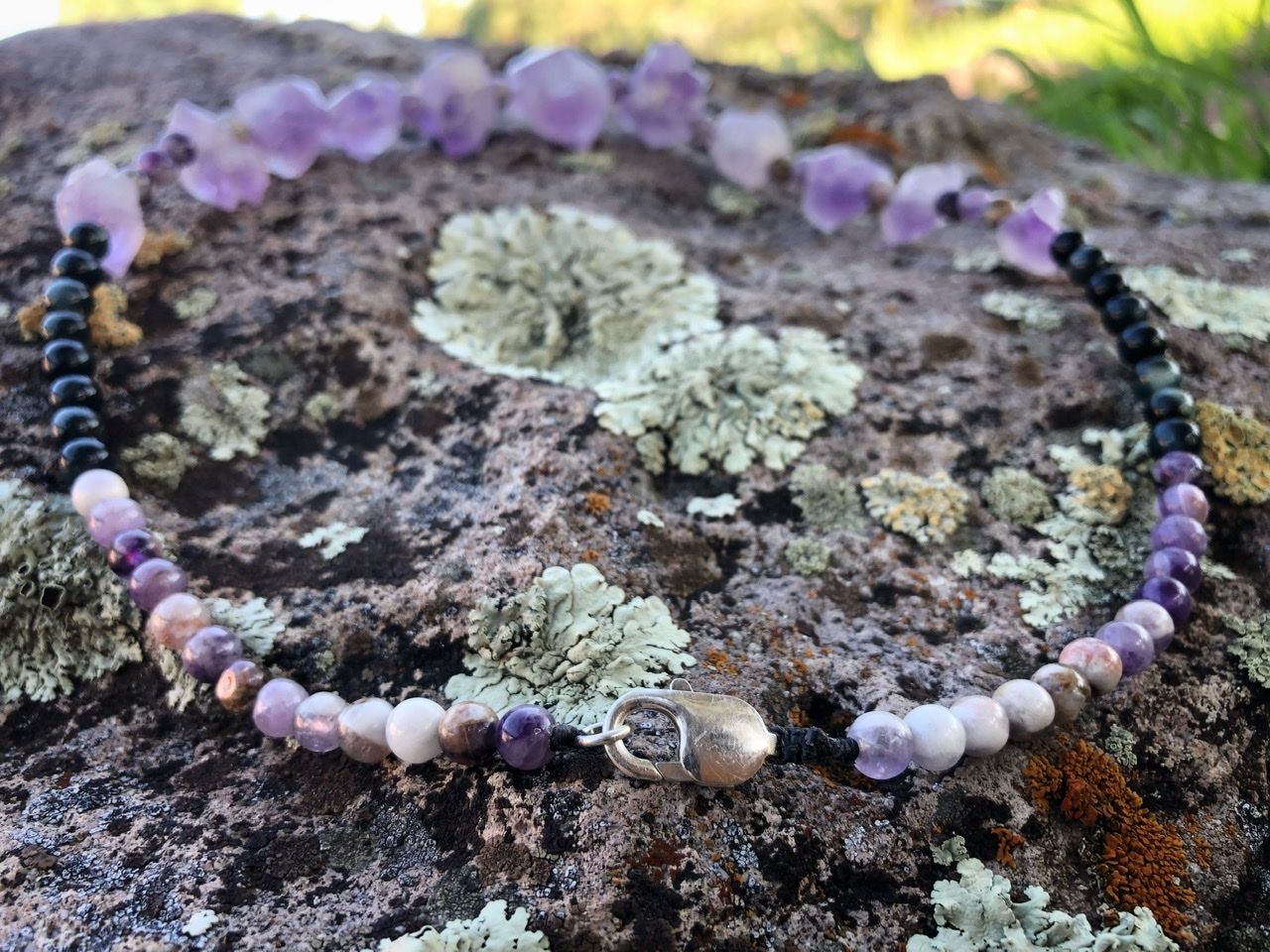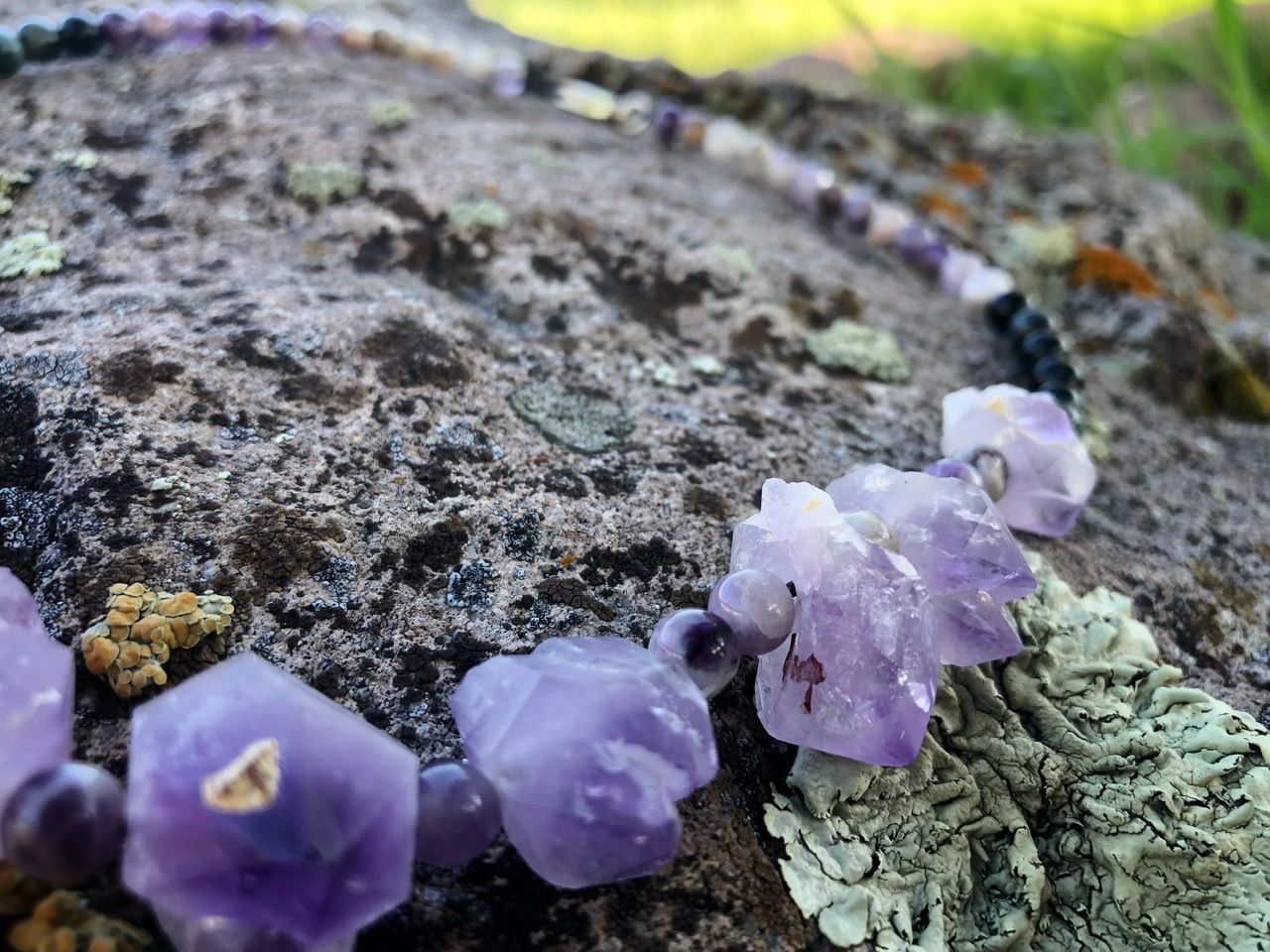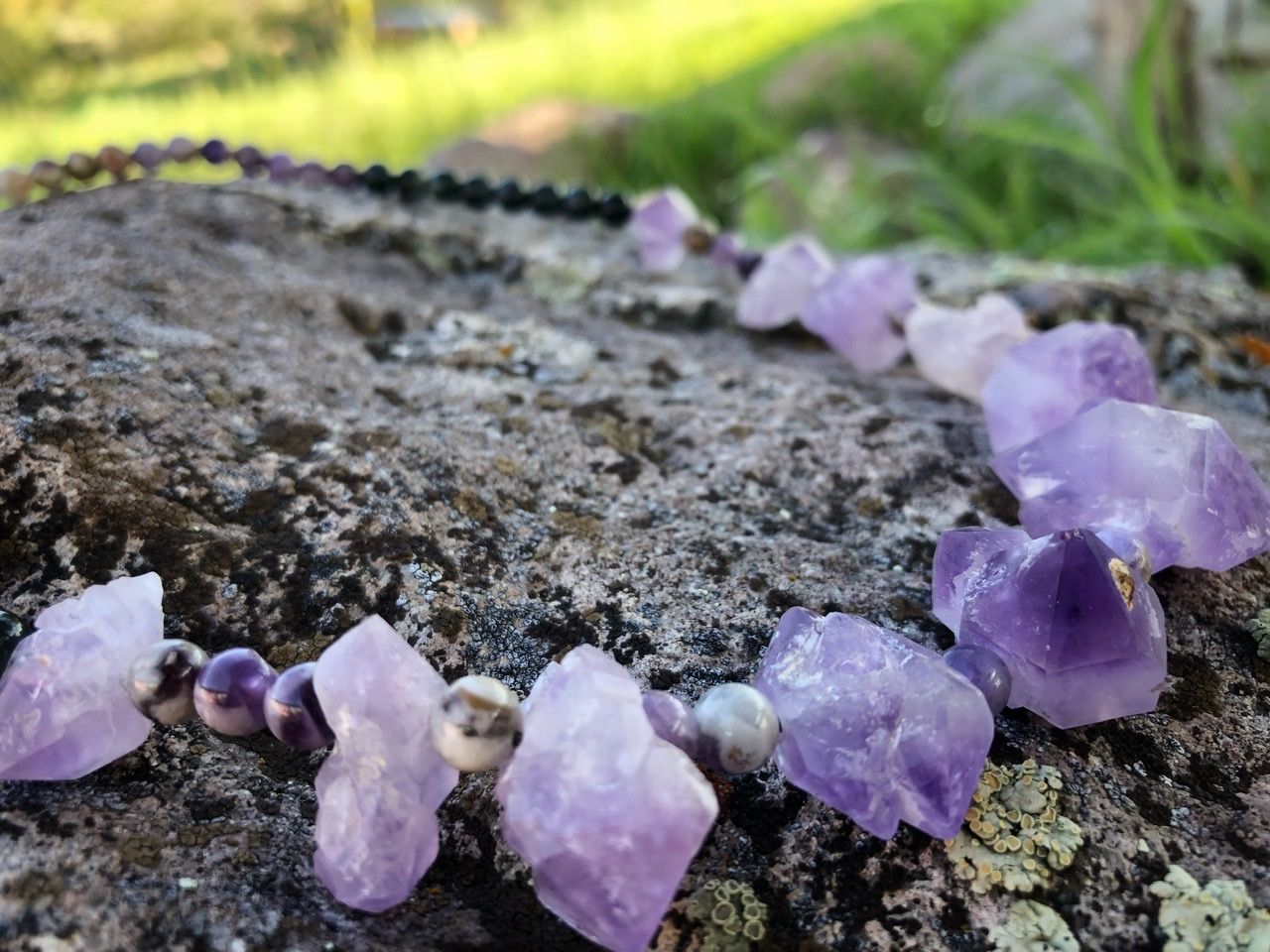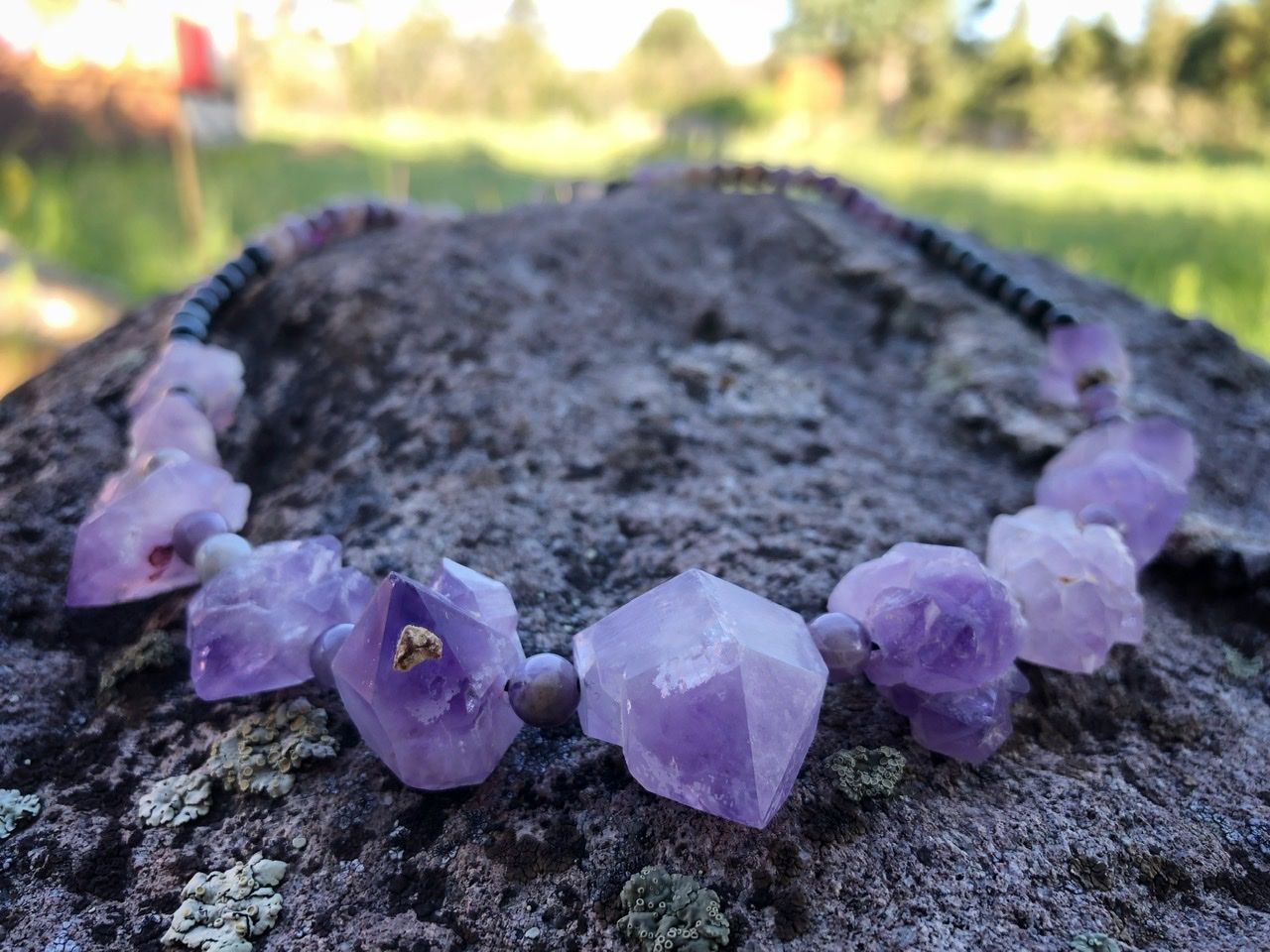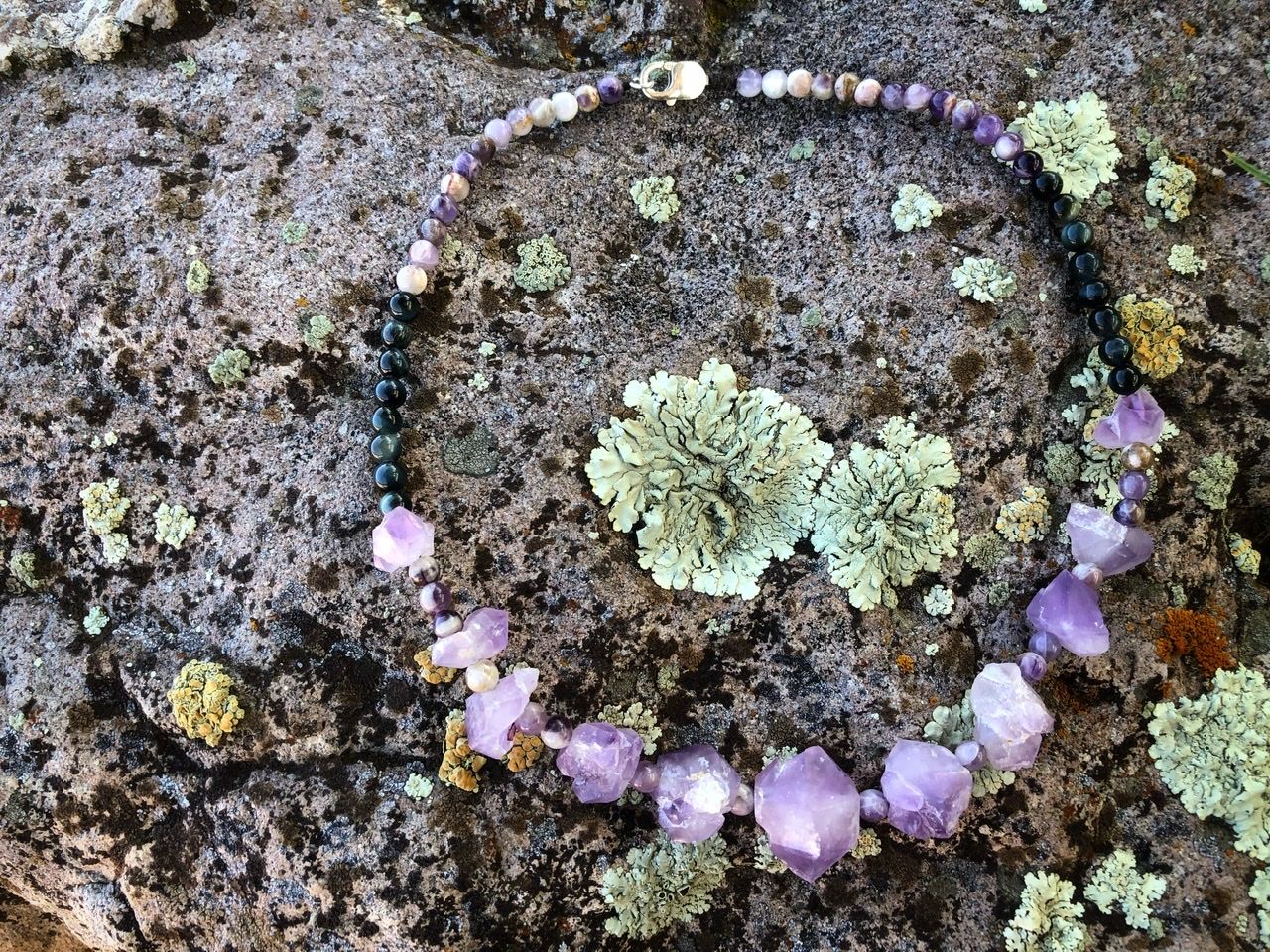 Serpentine, Cool Waves - This piece was constructed around a deeply beautiful piece of ocean tumbled serpentine that i found on the Pacific coast, and drilled here in New Mexico. The stone beads joining it are Botswana agate, jasper, black tourmaline from Afghsnistan, smoky quartz & labradorite. It measures 27.5 inches around.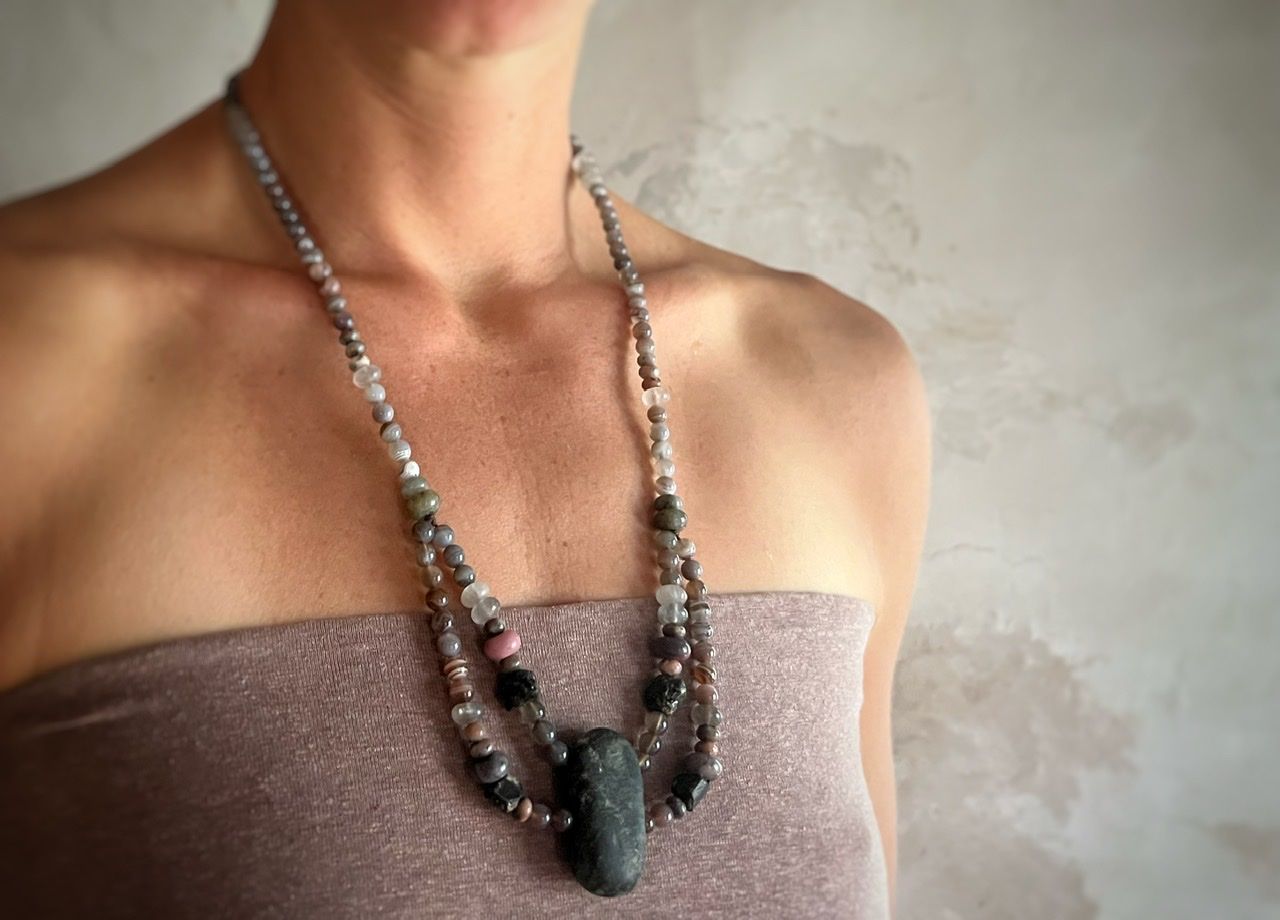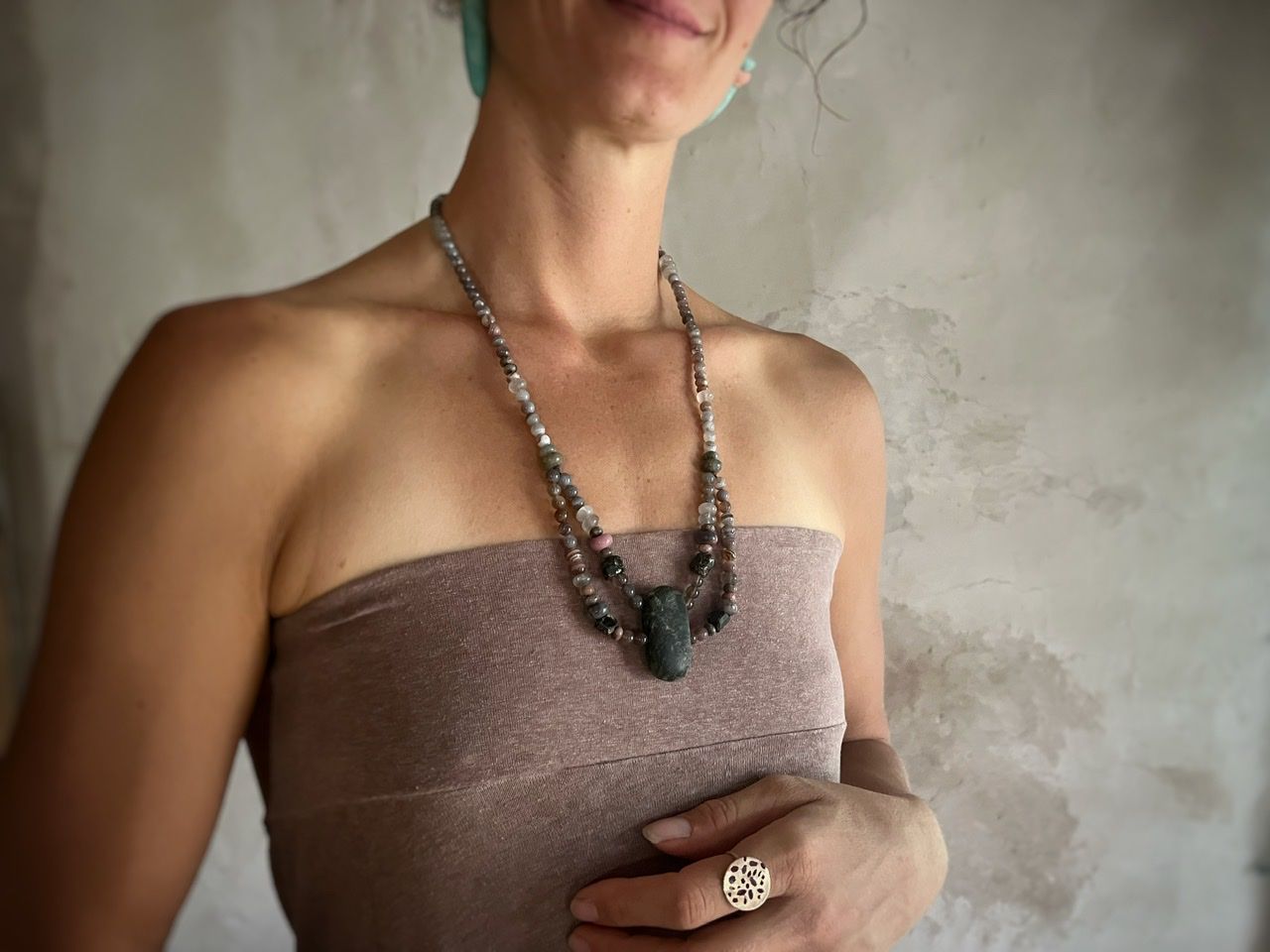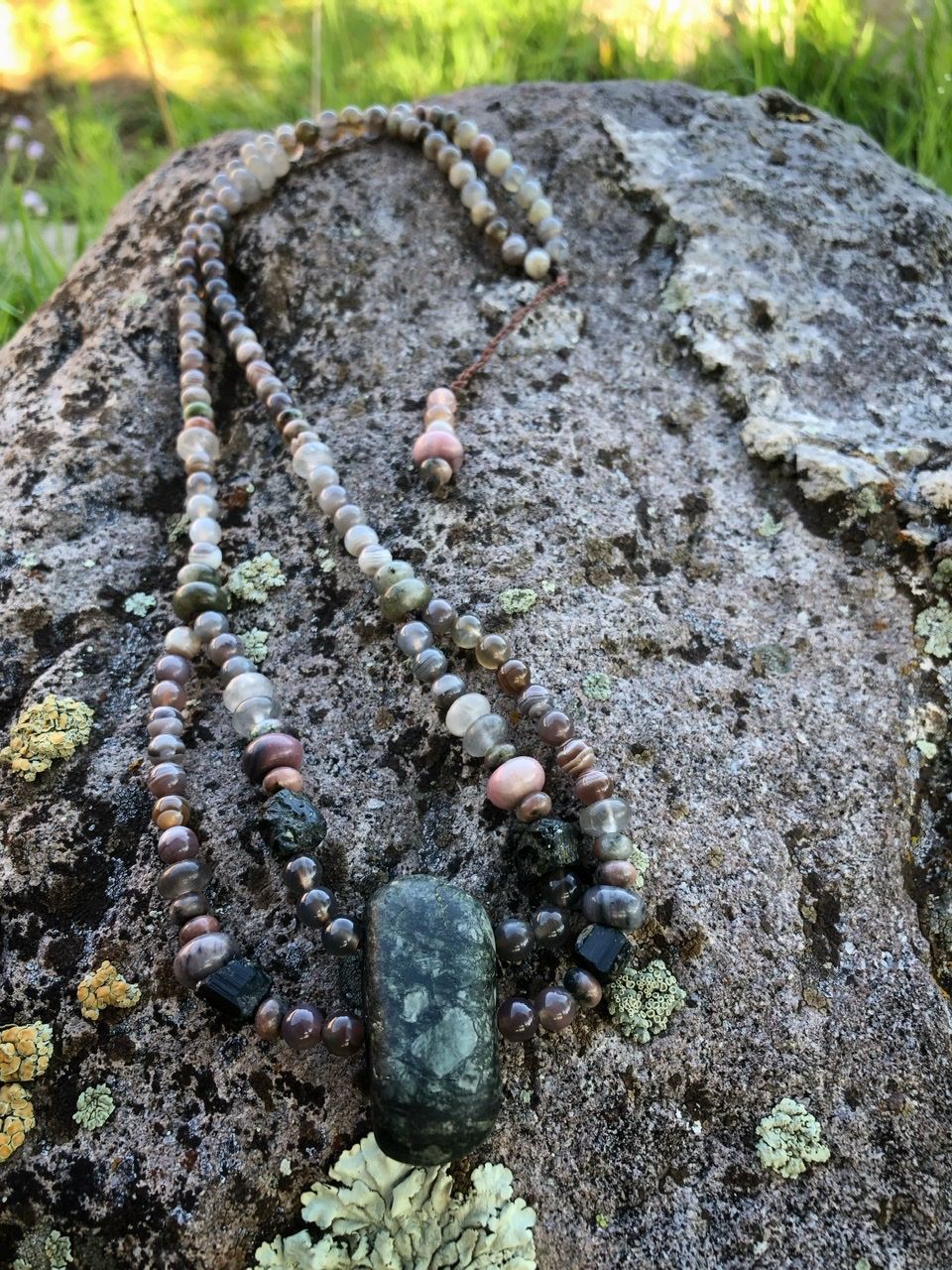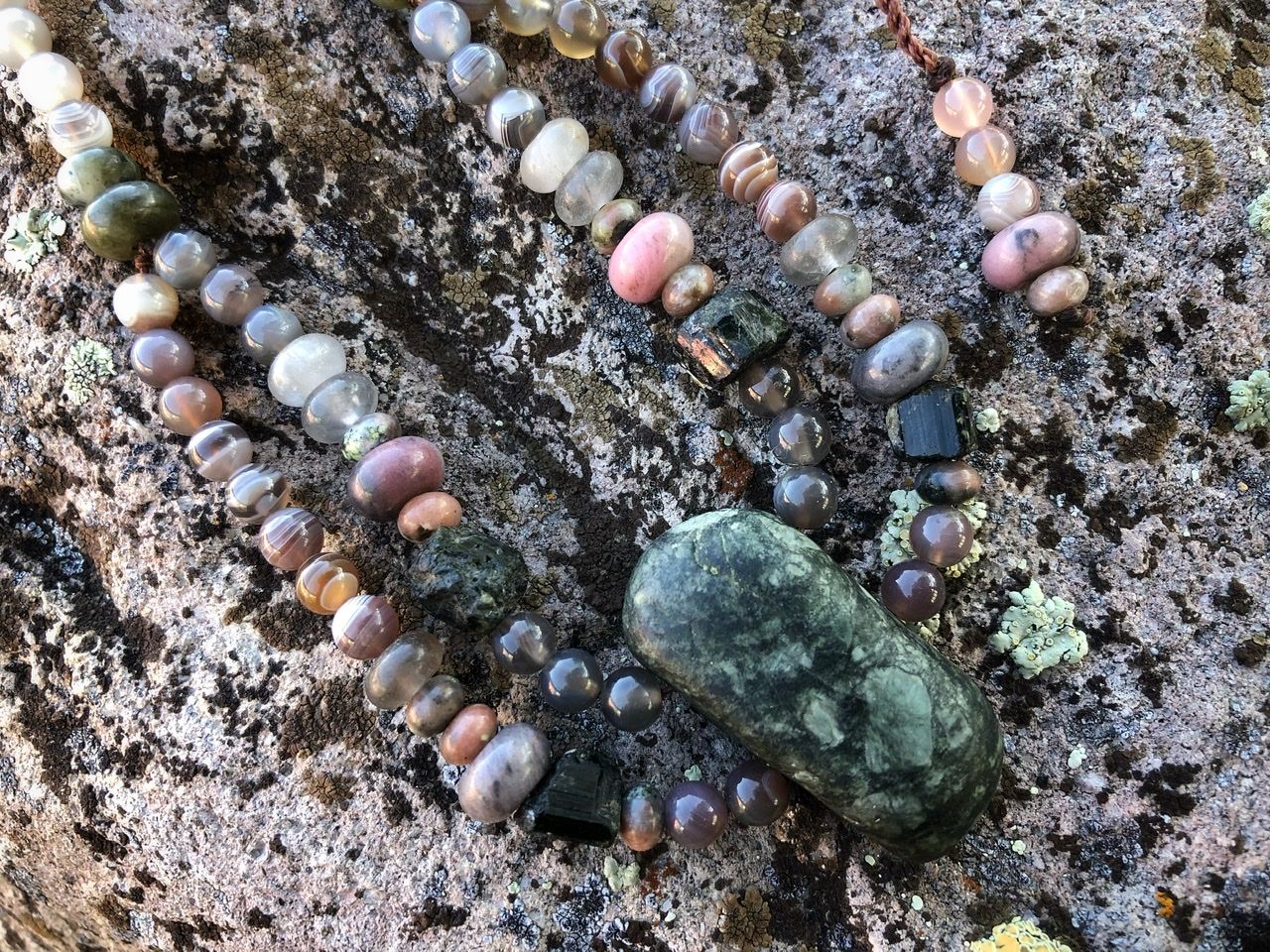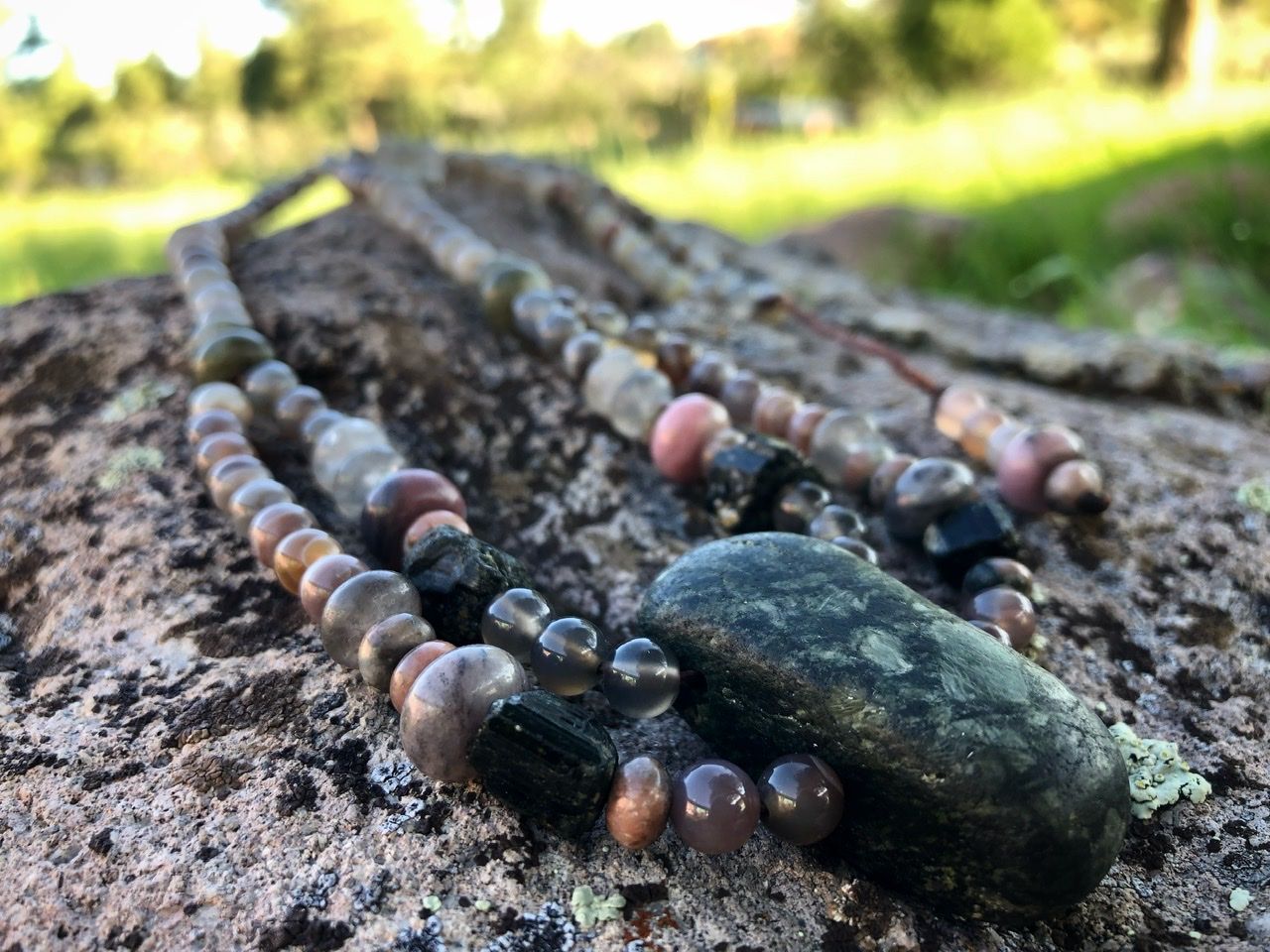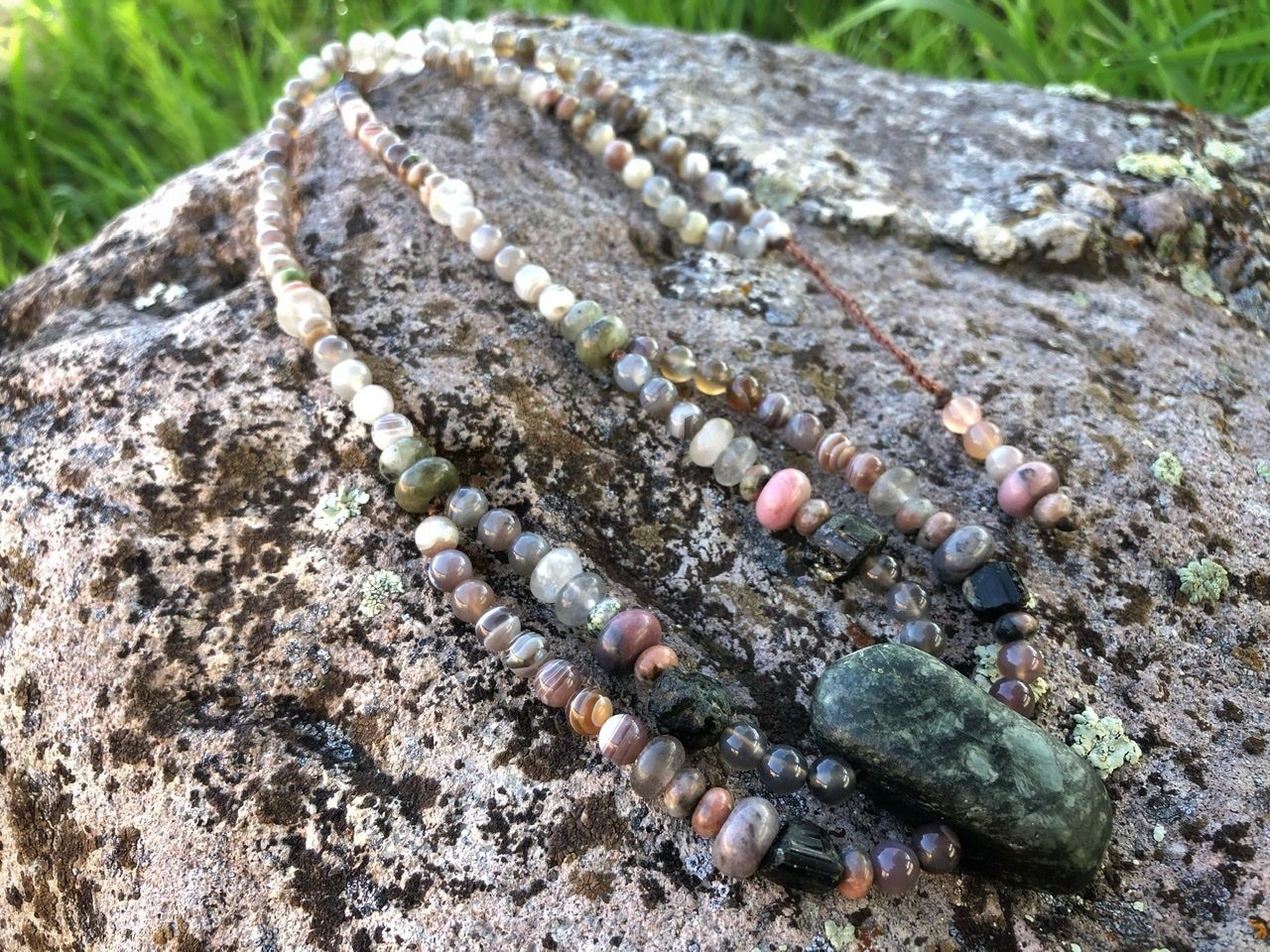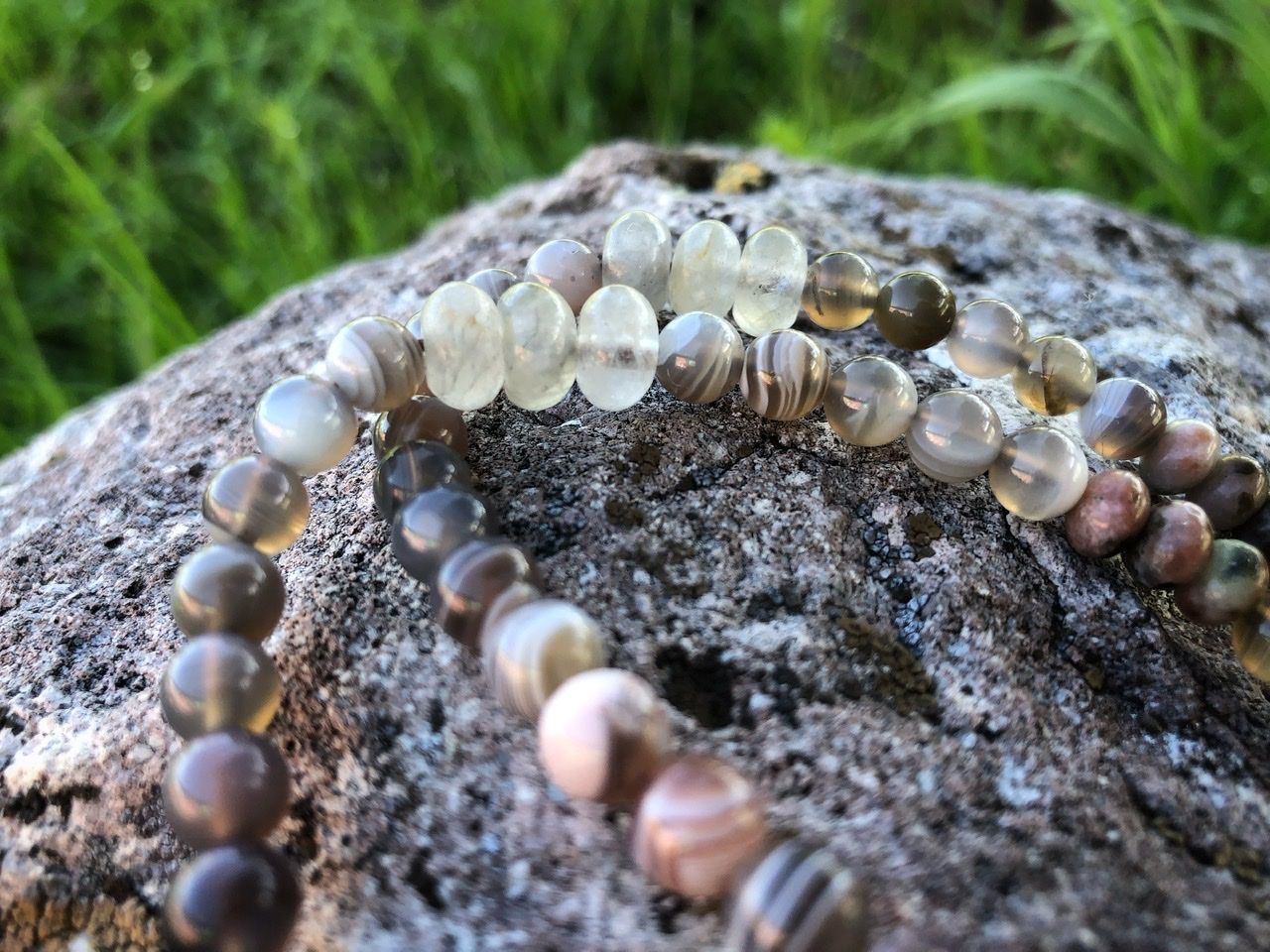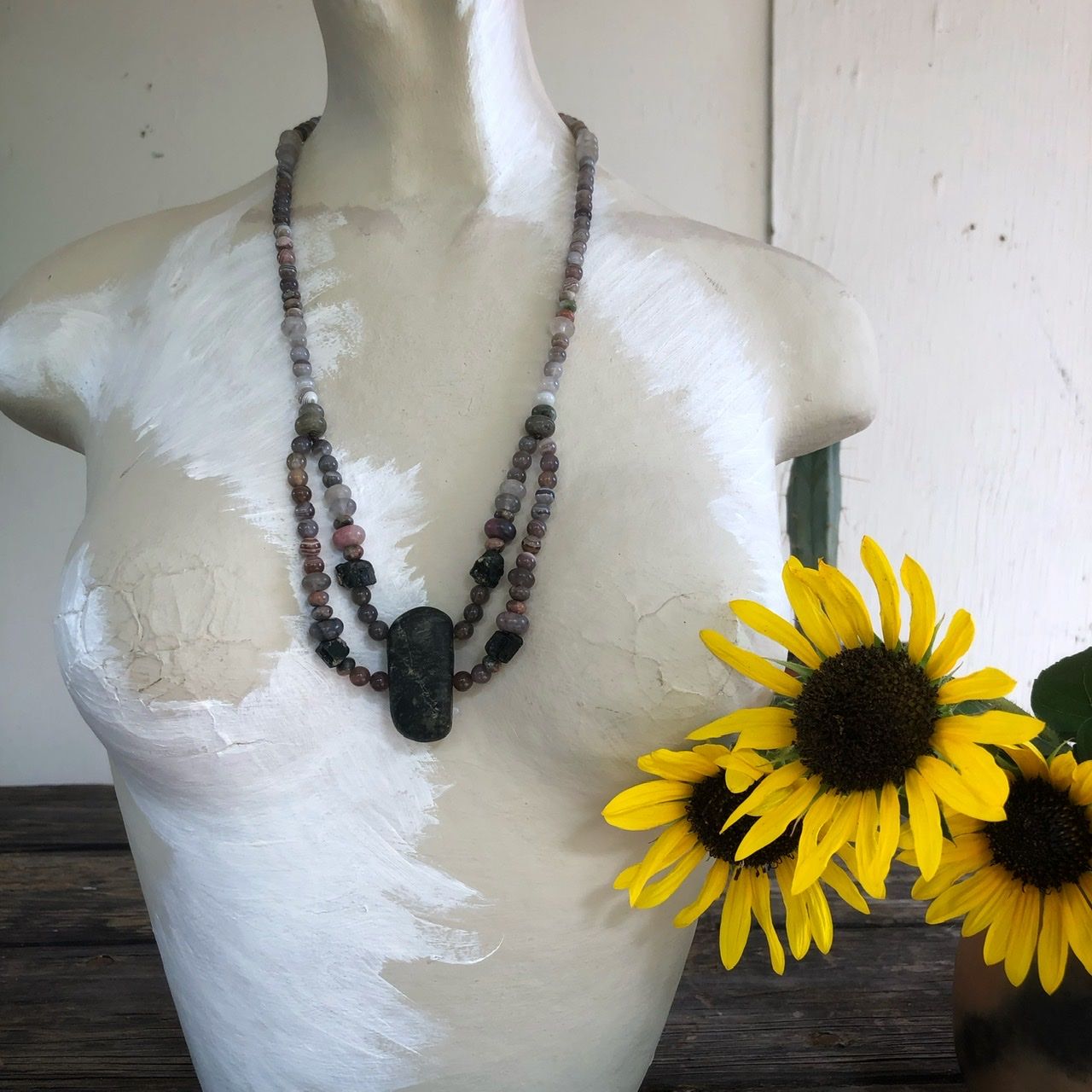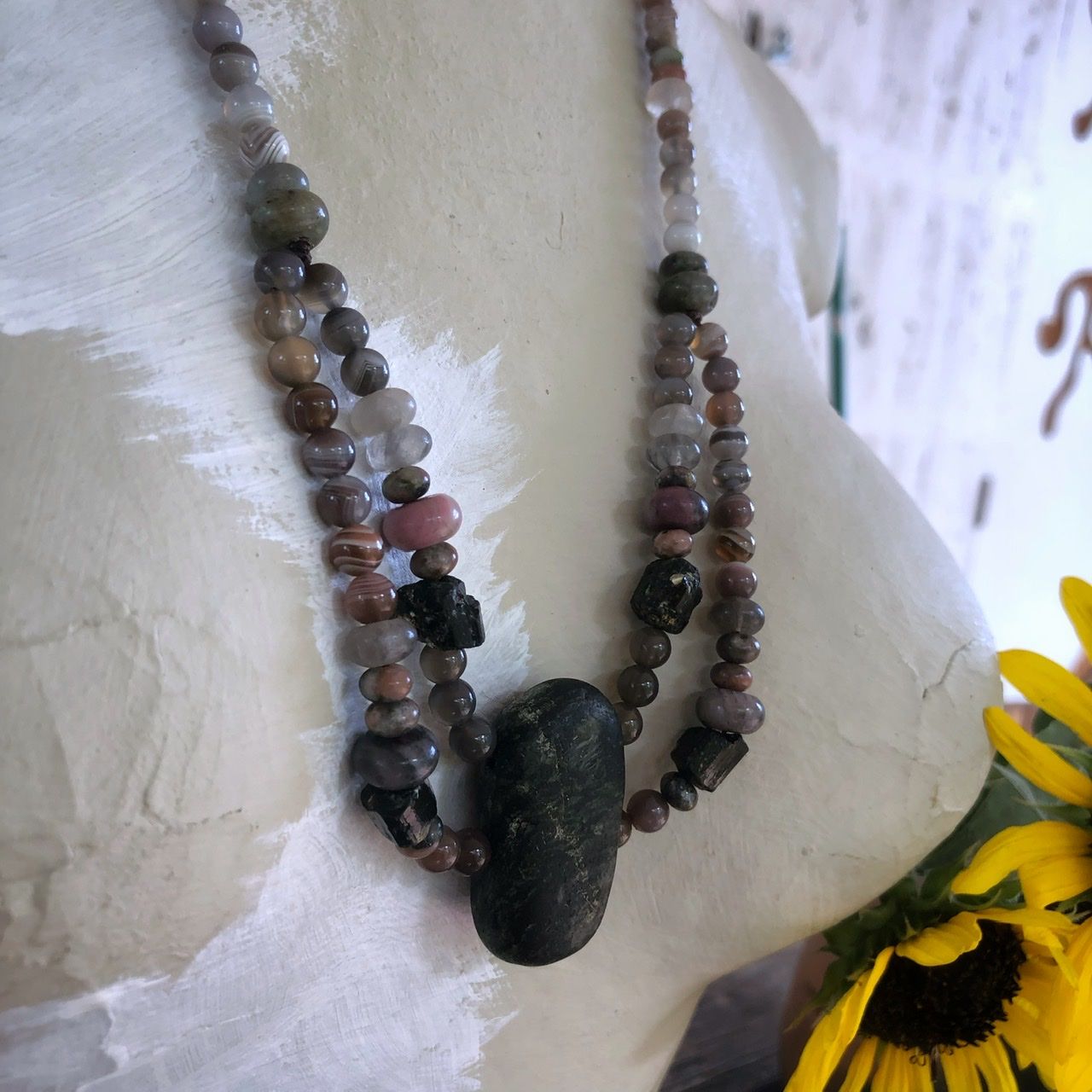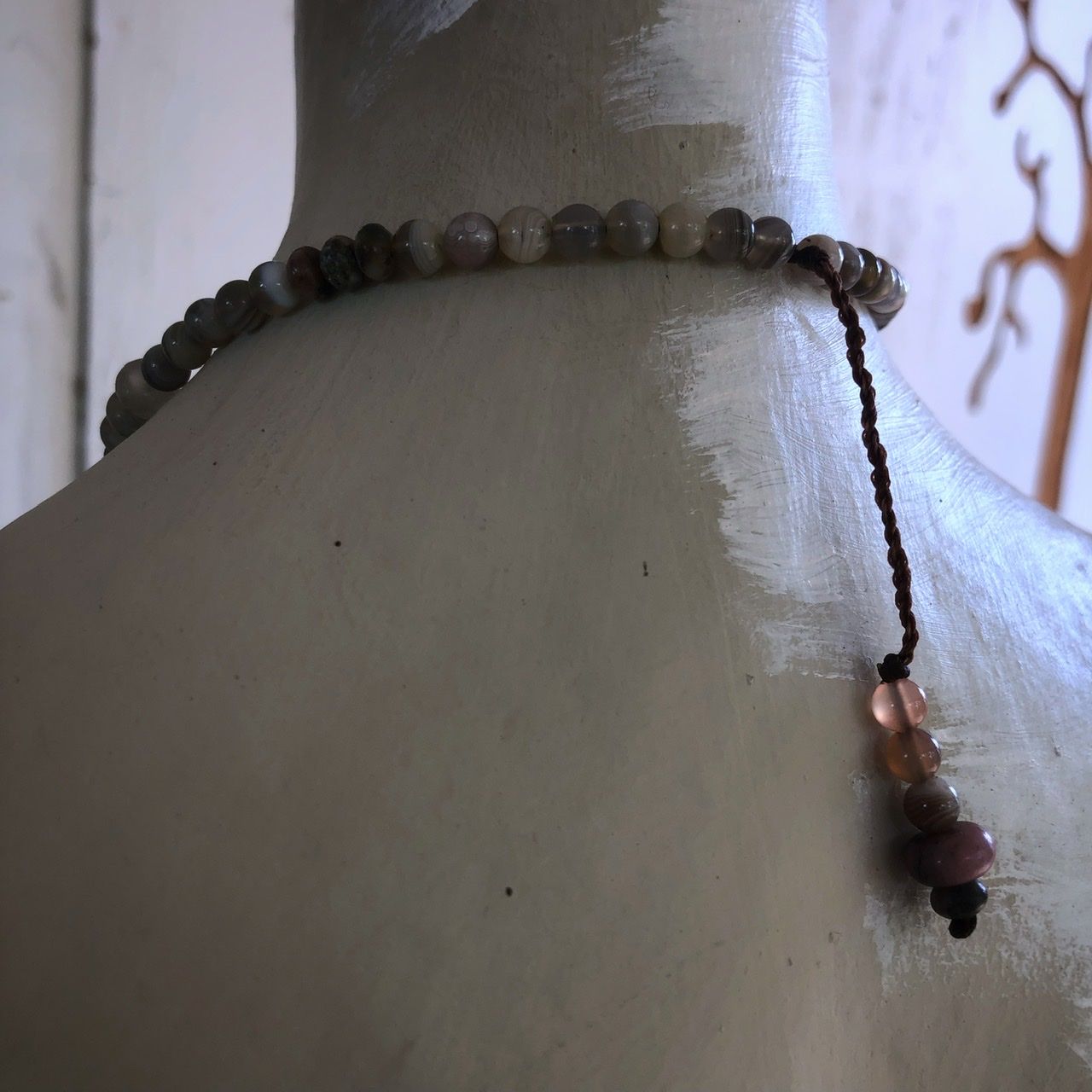 Cornucopia of Quartz - This piece is based around a magical small quartz geode that i found in the wilderness of New Mexico. Growing from it is sculptural knotwork, with hand braided cord with a sterling silver clasp and four moonstone beads at the back.  It measures 18 inches around.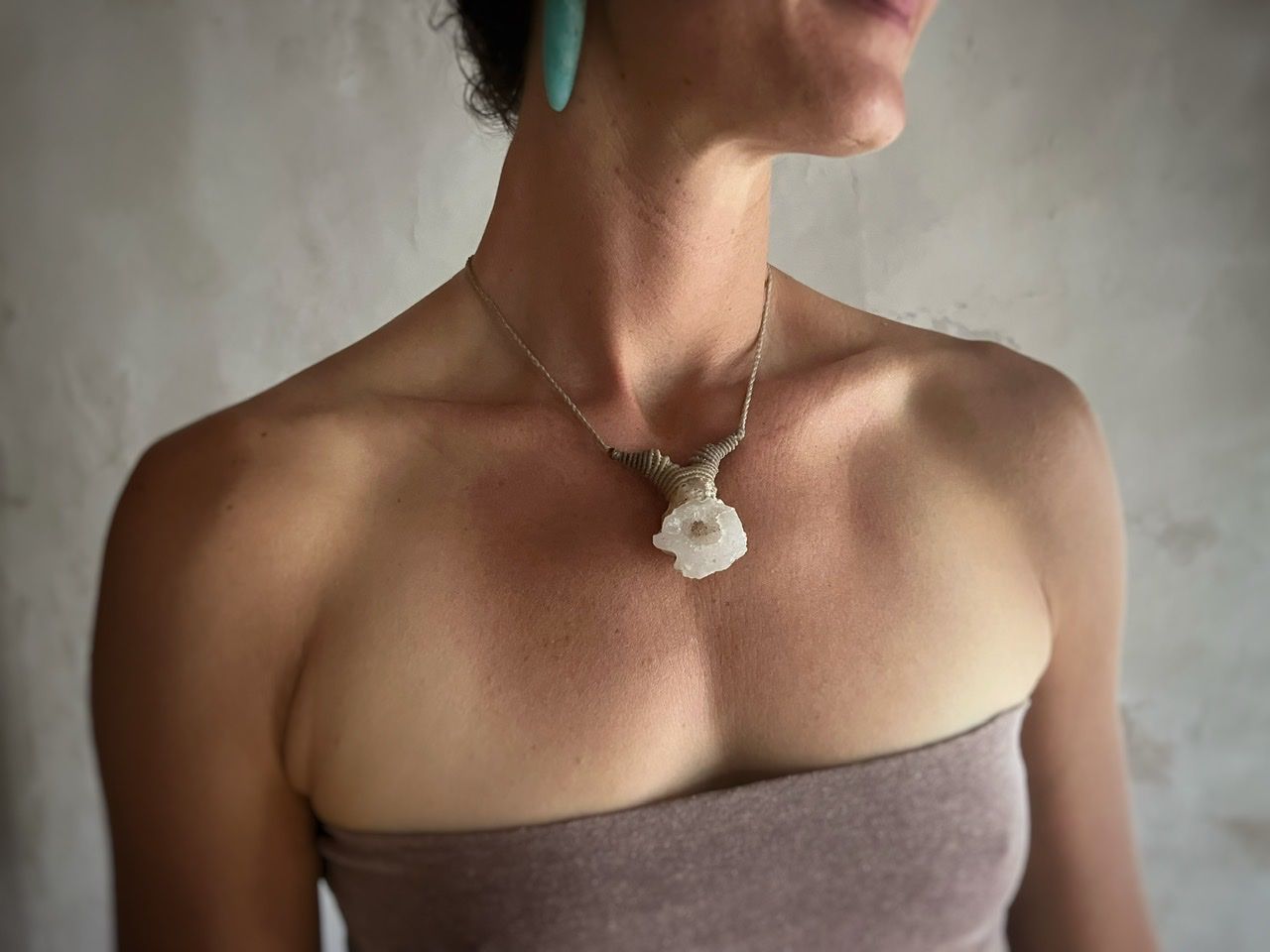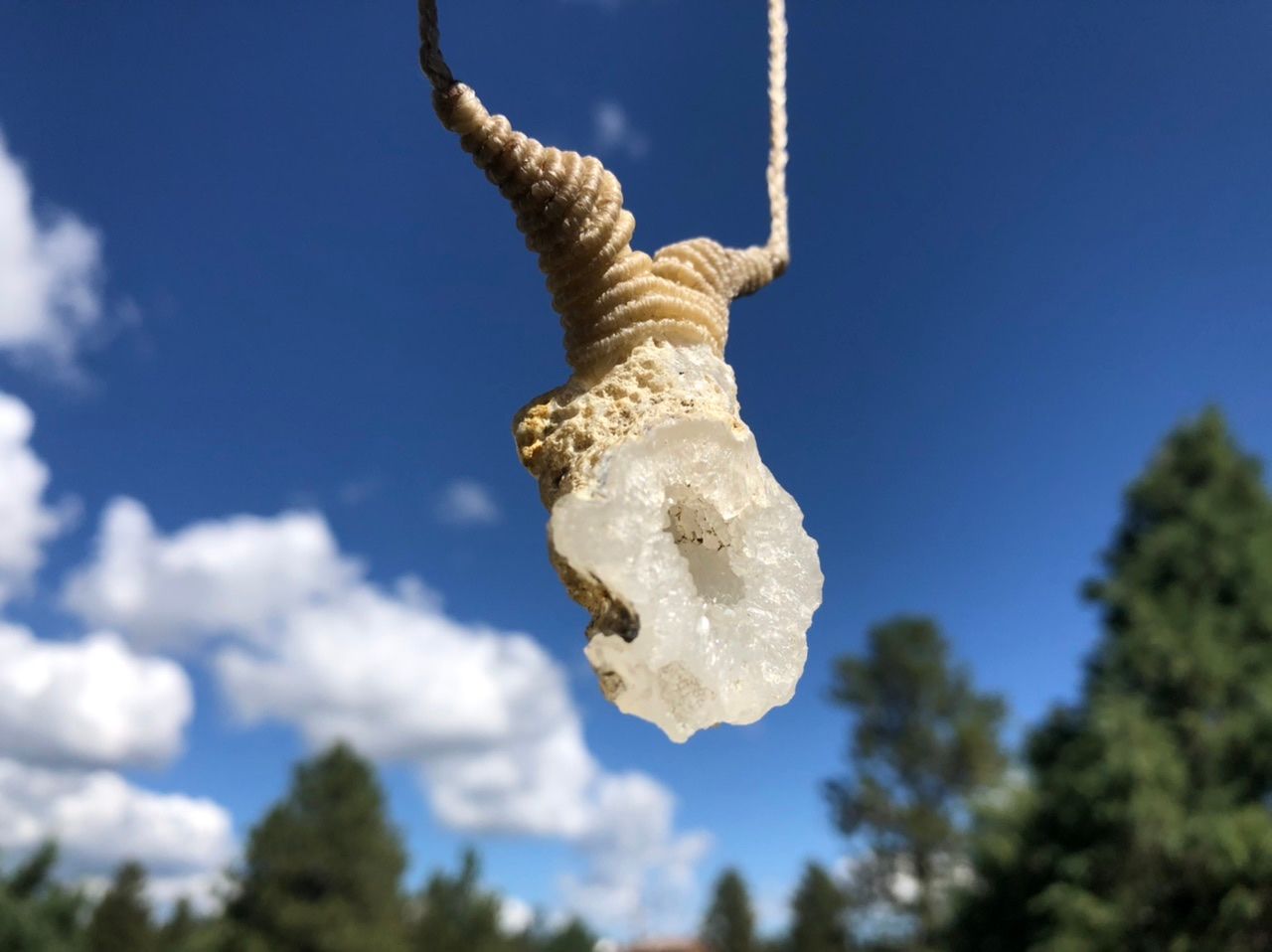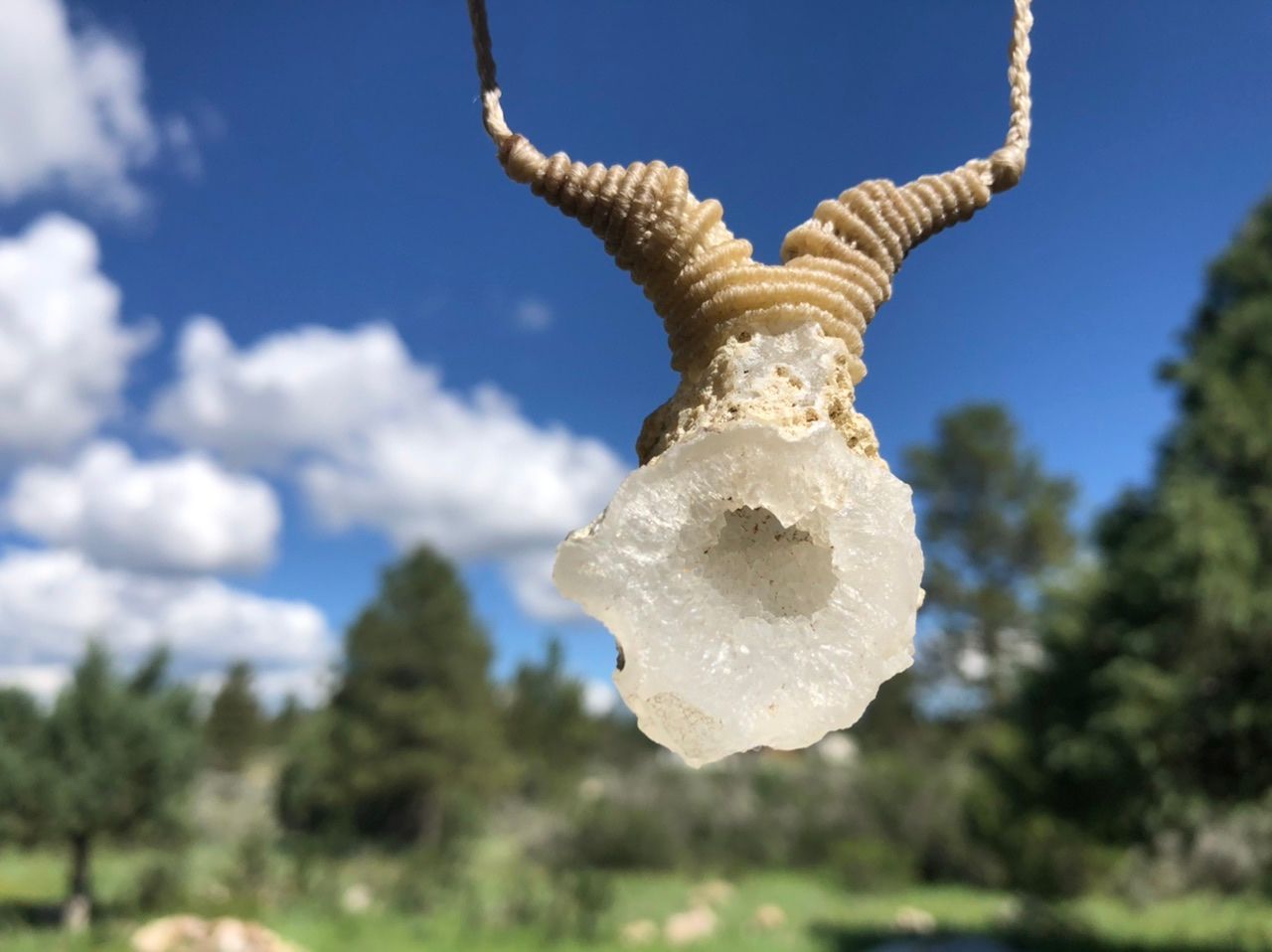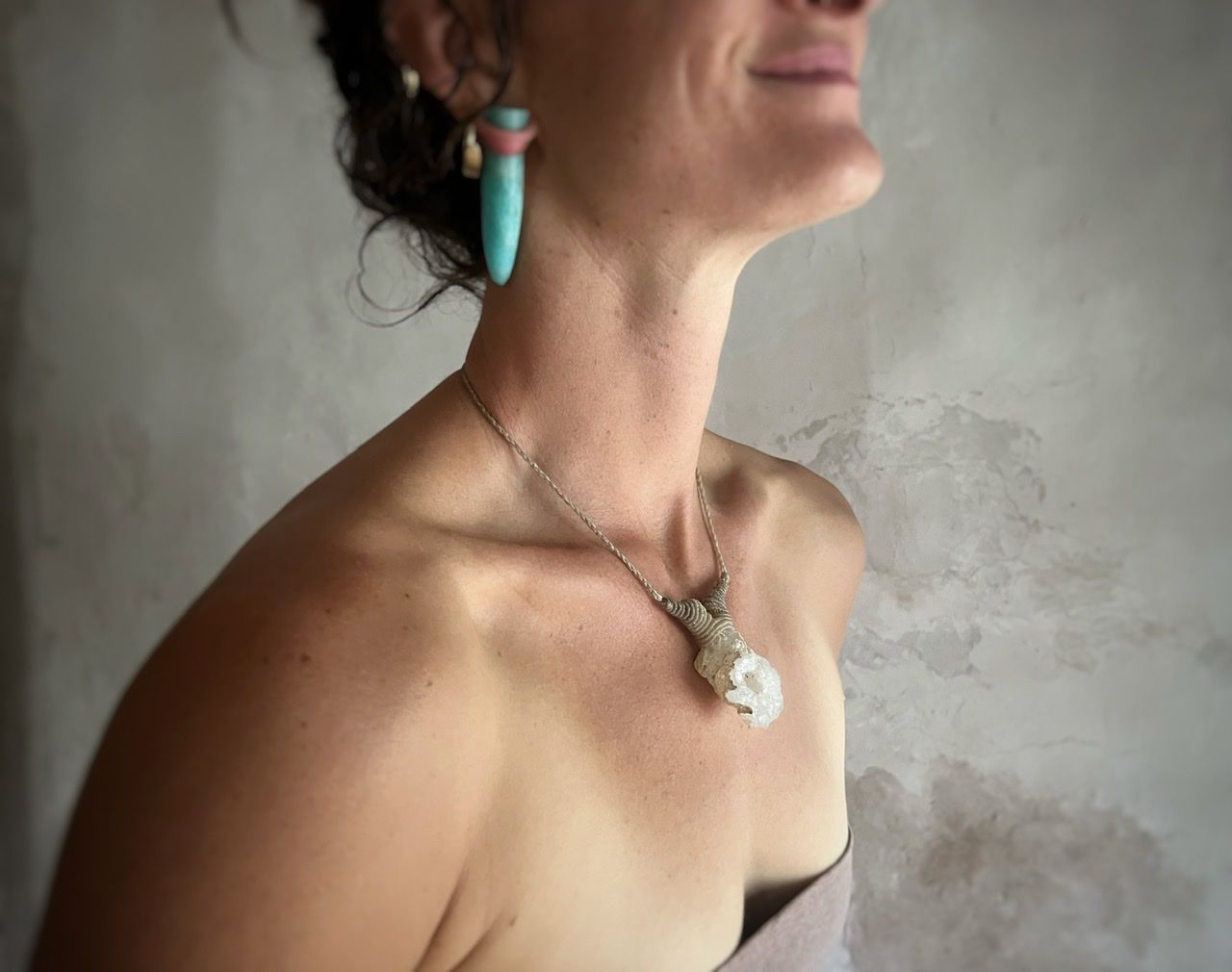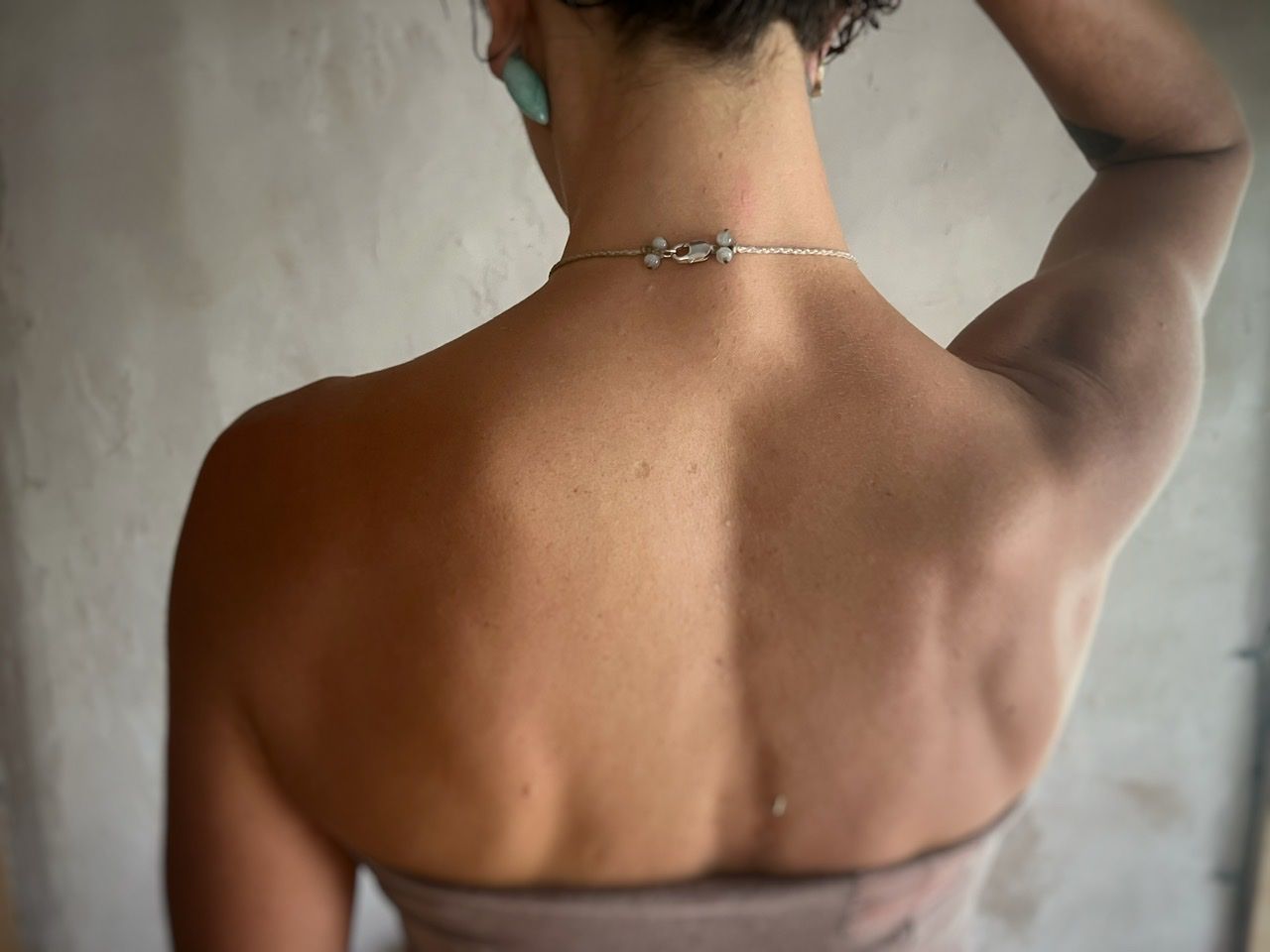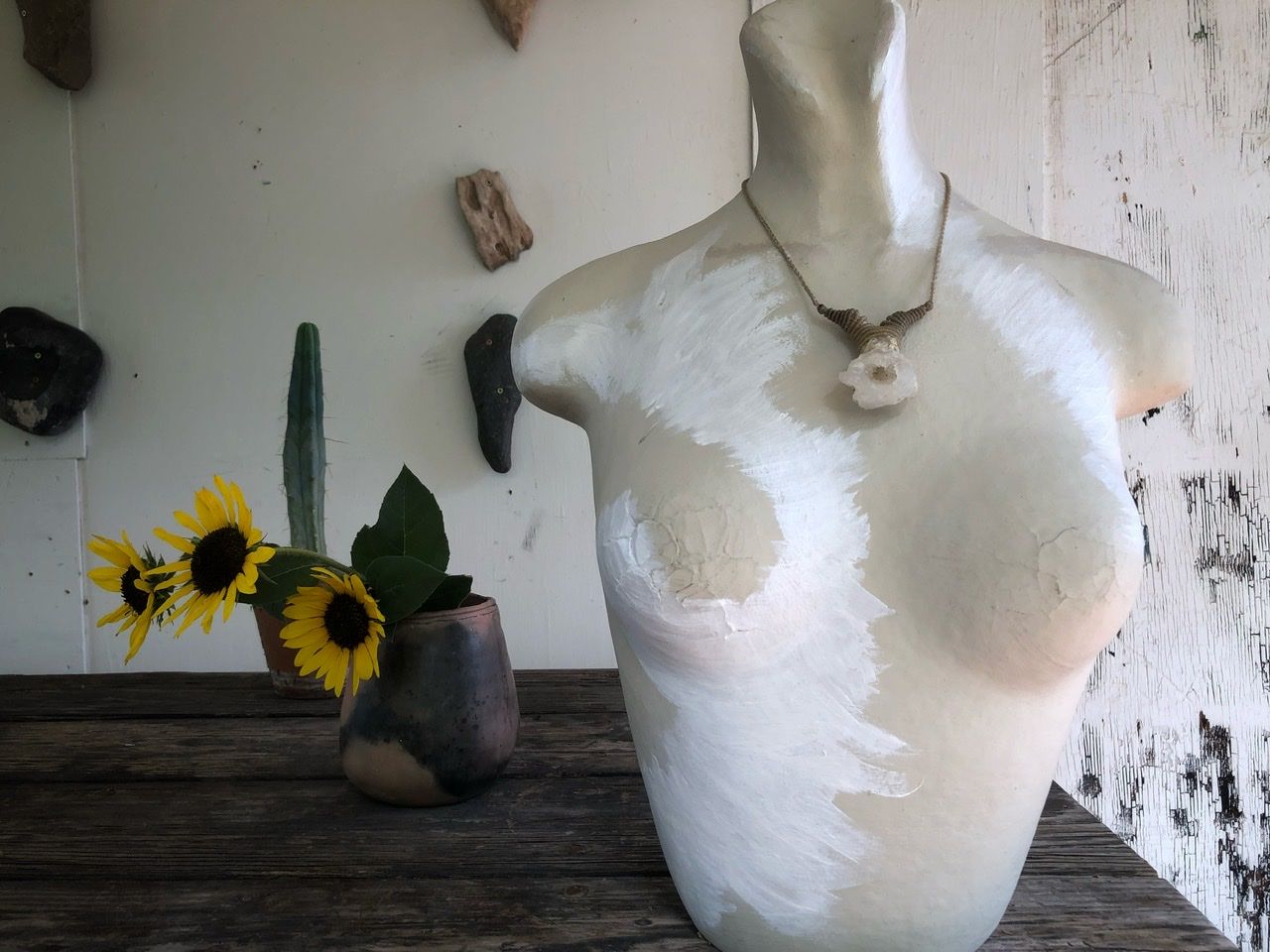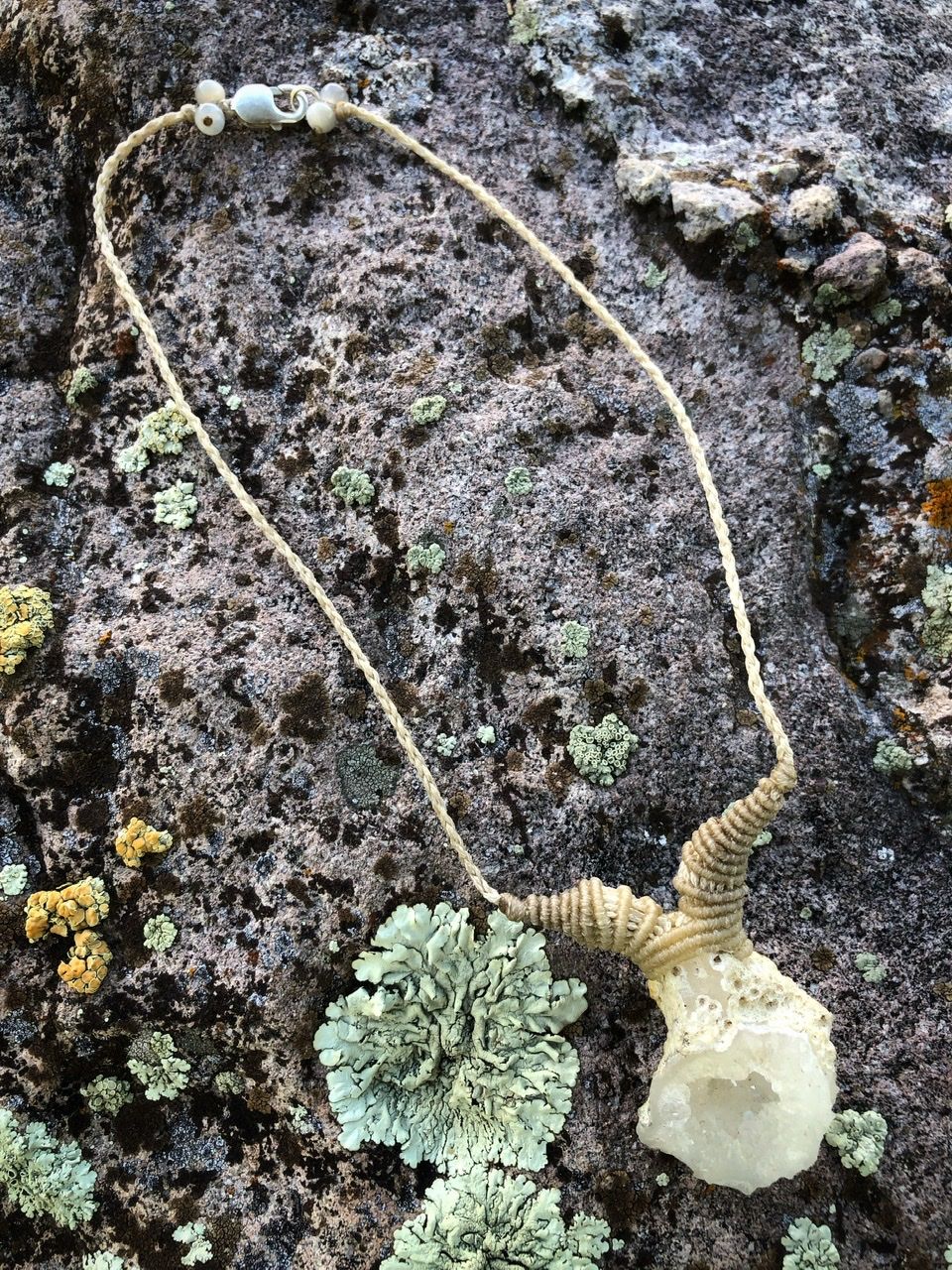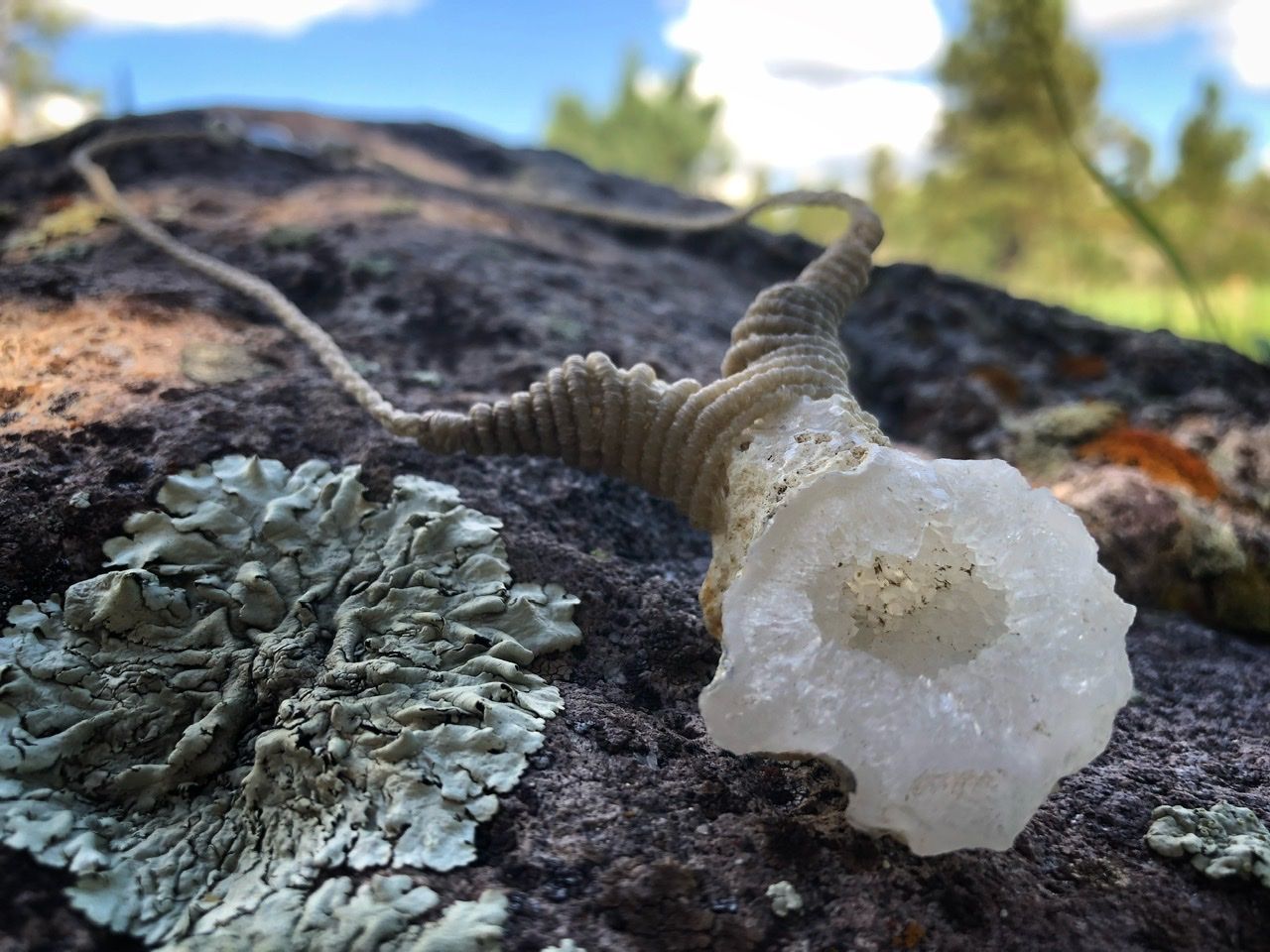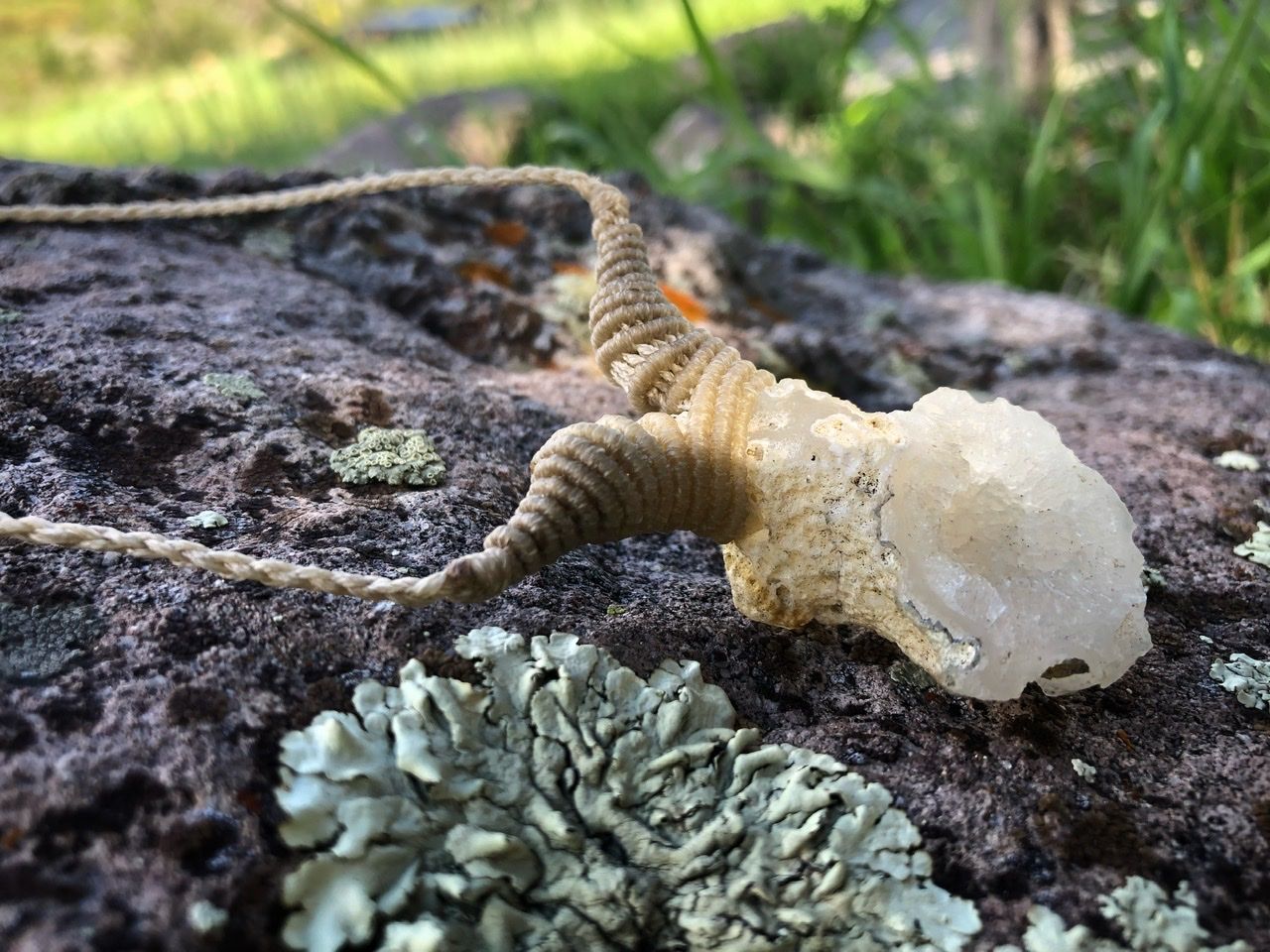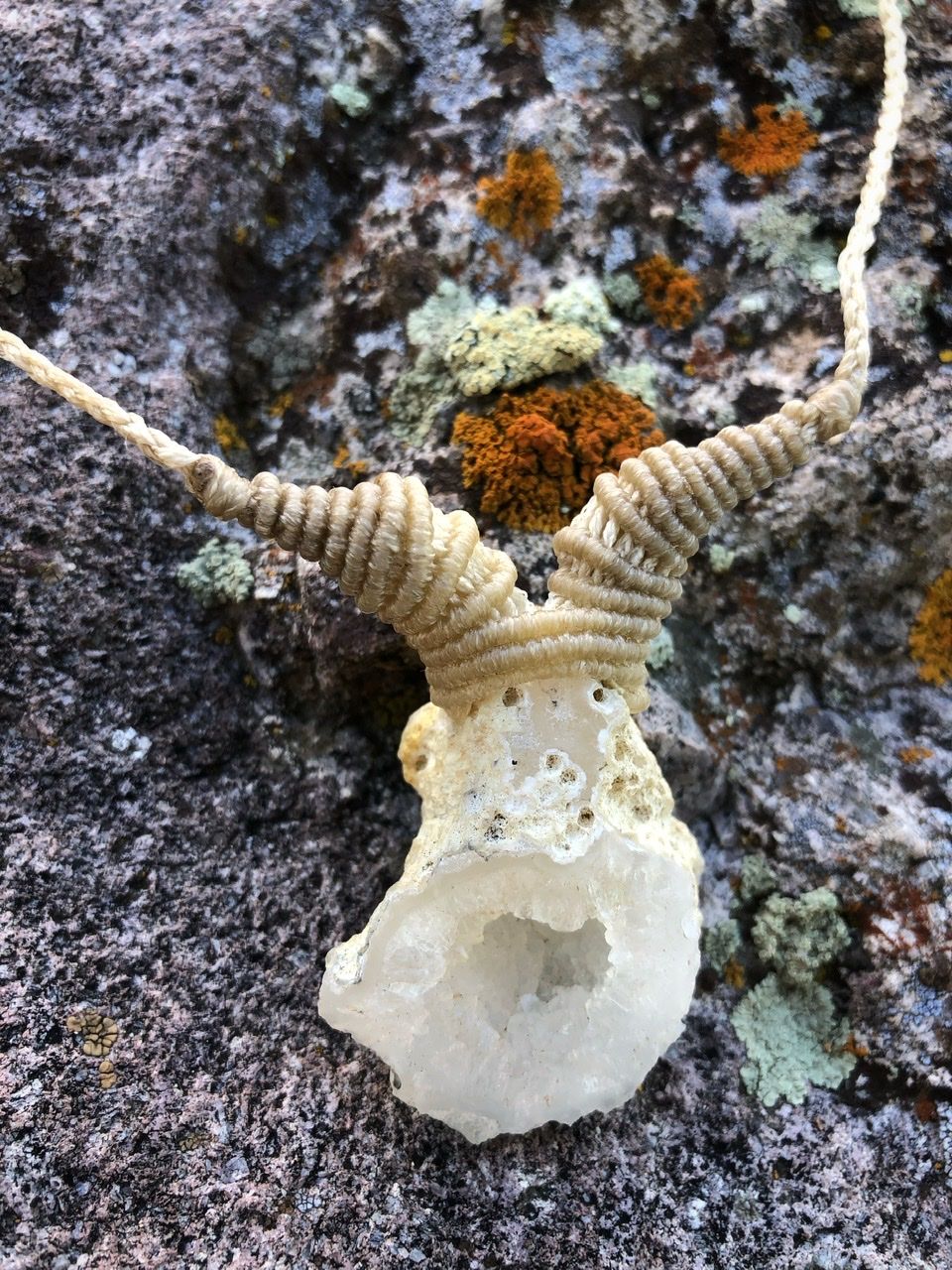 Bits of Forest Petrified Wood - This piece is based around 7 pieces of go gorgeous petrified wood that i found in Montana and New Mexico, then drilled. The beads joining it are tubes of banded agate with a strrling silver clasp at the back.  It measures 20 inches around.